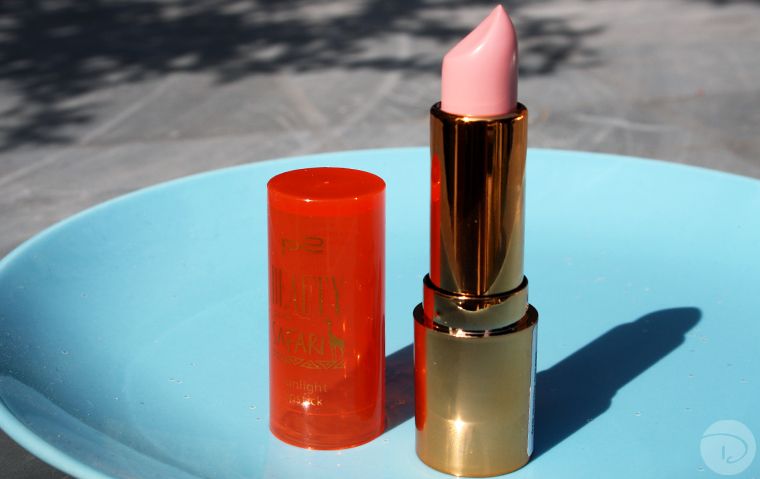 Stormy Mirage / Illusion
One of my biggest flaws is that I often grab and run when I buy lipsticks, no need to swatch just look and pay. I already knew that I wanted a lipstick from Beauty goes Safari the new limited edition from P2. There are three shades in the collection coral, red and the one I picked a light pink. 
You can see all colors here.
 I first had the idea that Stormy mirage [or illusions as the shade is listed on the site] was a lavender shade but it is a very light pink.