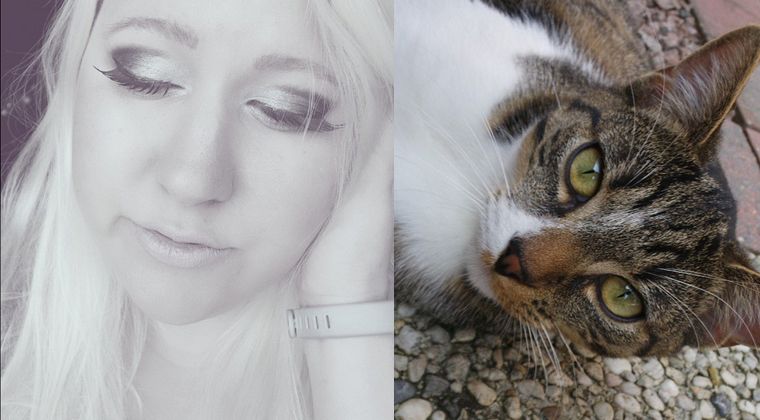 This week I bought a new camera, I experimented with my hair and I got nice ideas for a new blog style.
Getting 40 likes on instagram on a selfie, I never expected that. [on this picture.]
Finding Maybelline Super Stay 7 nail polish on sale, I got mint for life & Midnight red
Finding out that the Samsung NX mini was 100 euro cheaper then normal
Finding out that if I leave purple shampoo in my hair for 45 minutes my hair turns an amazing shade of gray/silver/white blonde. Also it is cheaper and better then dye.
Discovering a new Pokemon game for the 3DS, it is called rumble word and it is highly addictive
Getting my two statement necklaces just in time for a party.
I also got three new packages for false lashes, and I am in love! I never wore false lashes but it looks really lovely when taking pictures as you can see above. Also I never wear light lipstick, but the above picture is for a review.
Also not part of my list, but I want to mention that I need to improve my blog. The lay-out has been bothering me and I have been playing around with more black and white and less color. I want to make a more mature theme for my blog. Also I am dabbling with an own domain and I hope to get it online on my birthday. 6th of July! But it could also be after that because I have school and I need to finish a lot of things.