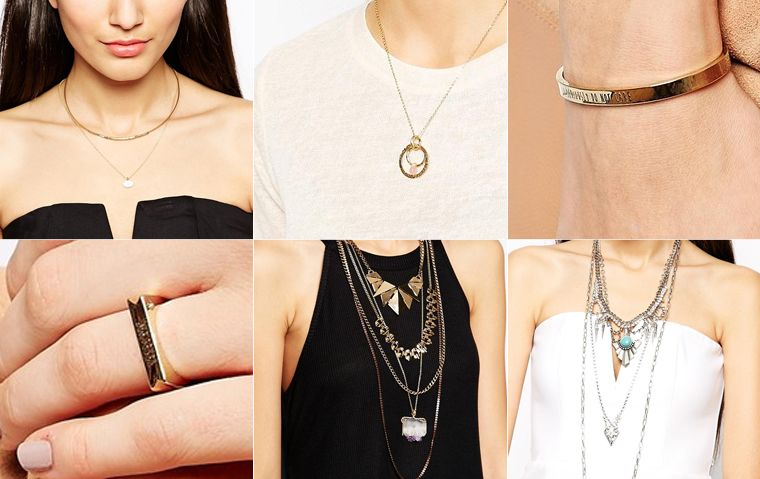 Today I have an ASOS jewelry wishlist, it includes mostly gold jewelry because I am hooked on gold for spring. I love it paired with gold. But I have to include the layered necklace from Orelia in silver because I adore it. I picked four necklaces, one bracelet and one ring. I am loving neck wear at the moment and I have always been a fan of Jewelry with text. So let us look at the links, all things on this wishlist are from ASOS and all jewelry is currently on sale.
Orelia set
from €30.14 to €16.44
Mirabelle pink bead necklace
from €53.01 to €24.66
Me & Zena, Do not care bracelet
from €28.77 to €20.55
Me & Zena, Whatever ring
from €19.18 to €13.70
Orelia Amethyst necklace
from €95.89 to €52.05
Orelia Turouise necklace
from €95.89 to €52.05
If I had to pick my favorite two pieces from this whole ASOS wishlist it have to be the two Orelia necklaces. The stones are amazing and I really love the layered effect. Also I love the do not care bracelet to wear to school, it is a nice reminder when lessons are boring.