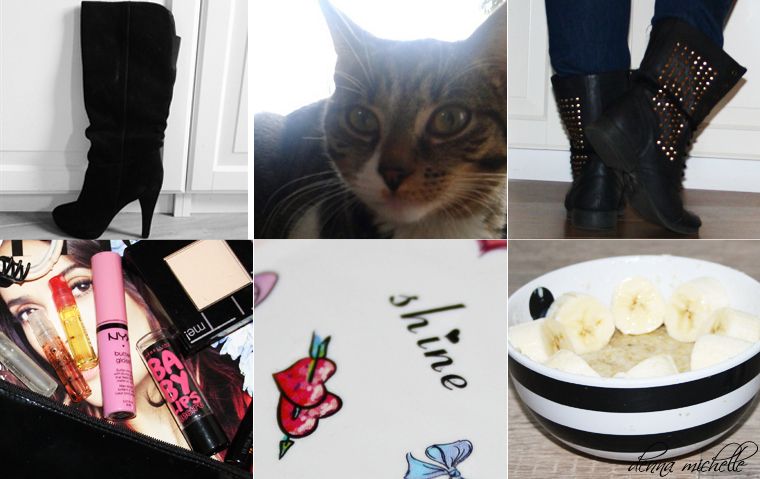 #4
Buying shoes marked down from €140 to €10
Hitting 10K steps during one day, shopping really brings up the numbers
Hitting 200 followers on instagram here
Scoring a 38mm curler from Toni & Guy for 25% cheaper here
OneRepublic - Counting Stars feat. Disney Villains - expecially the Hades made my day
Also Guys trying on girls underwear made me laugh also as a bonus Halloween costumes
Also the recent warmer weather put me into a better mood
2000 people and Pharrell Williams stand up against cyber bulling a man and throw him a party
Random complements from strangers
Getting a big box of cat toys filled with catnips. Crazy cats for days!
What was your happiness moment this week?
♥
Denna