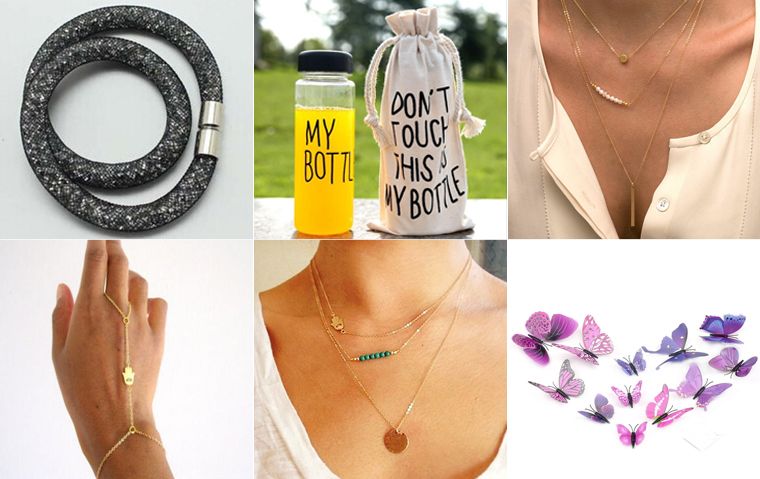 Bought and on its way
Recently I bought a few things from eBay, I think this is my first eBay Haul of the year. I bought a few things for spring, I tend to order things that I want to wear the next season because shipping make take a bit. I ordered some jewelry, the black bracelet I intend to layer and I ever ordered more colors and just black. The layered necklaces are really cute and because I do not have much gold jewelry I bought a very bohemian bracelet. Then we have my bottle, it is just a plain water bottle with a sipping part and you can screw that off to toss fruit in. And last but not least 12 butterflies for decoration. I am planning a DIY with it, so you will hear about it the moment I get them.
Is there something listed here where you want to see a review about?
If so, tell me in the comments. 
♥
Denna