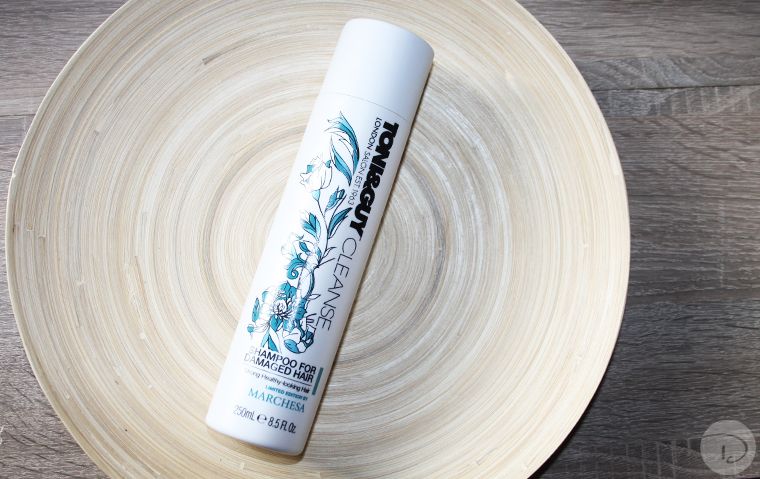 Cleanse shampoo for damaged hair
To celebrate their 10-year anniversary and new collection at London Fashion Week, British design partners Marchesa have partnered with TONI&GUY Hair Meet Wardrobe to create a new Limited Edition range. I have the shampoo from this range and I have been testing it. I adore Georgina Chapman who is a judge on project runway and I think the design on this bottle really screams her name.
Toni & Guy is not a cheap brand this shampoo goes for €10.00. It is more expensive them my other shampoo so I wanted to test how the quality stands up to budget. I am a big fan of Elvive shampoo and I never tried Toni&Guy shampoo before. I went in with an open mind and I have to admit with messy dirty and tangled hair. The first thing that I noticed was that this does not have an overpowering scent, it smells very mellow. I think that scent wise I have nothing to complain but I personally adore very scented shampoo so I am kind of disappointed in that. But what is more important then scent, the way it makes my hair feel. I have dry and damaged hair, and after using this shampoo in the shower I was so pleased. The shampoo for damaged hair makes my hair soft and sleek. I also can run my fingers trough it after showering. It makes my hair feel feather light.
I use this product once a week, I think it is to expensive to use every time I shower. But it does wonders for my hair, I wished I could buy a load of these and use it daily because my hair feels like I came from a really expensive and good hairdresser.
What kind of shampoo do you use and did you try this Toni&Guy before?