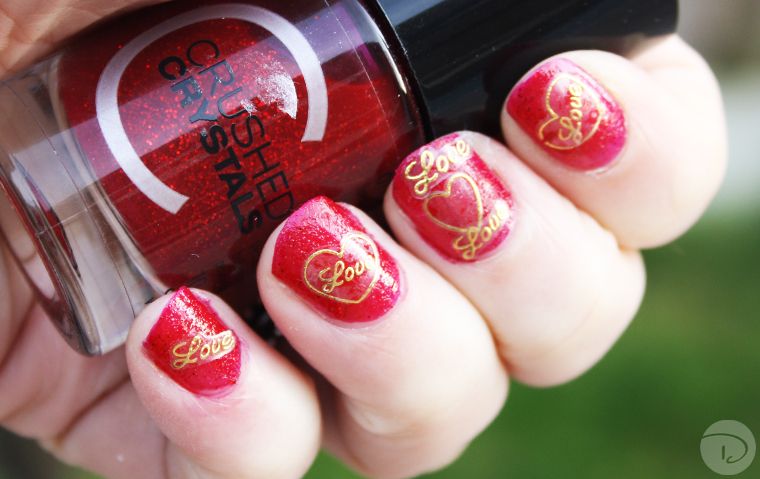 Gold stickers for nailart
Today I have a blogpost that took me days to make. I tried out so many combination of nail art and I picked my top three for this review. I had some trail and error with these but in the end I had so much with this and it looked amazing. I made the love inspired nailart that you can see above, and after the cut I have a holiday themed manicure and some mermaid nail art. So keep on reading!
I got the above sheet from bornprettystore
here is a link to the exact item that I got.
One set has a total of 12 sheets with different designs. You get crosses, palm-tree, shells, stars, checker pieces, hamsa hands, hearts, diamonds, roses, eyes, lips and text. And I am pretty sure I forgot to name a few designs. But you can see in the pictures that I took for my blogpost or
here.
Normally the sheets go for $6.20 but they are currently on sale for $4.34 also with my personal code DIB10 you get a discount also free shipping worldwide!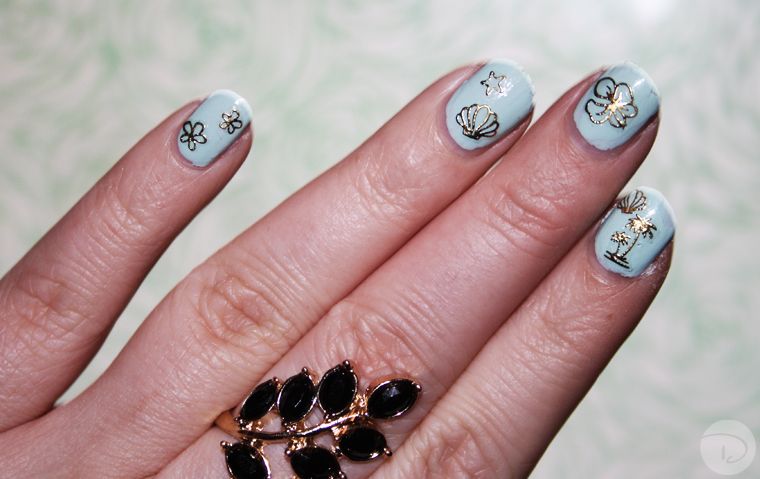 I had to get the hang of this nail art product because I had a hard time peeling the stickers of. In the end I noticed that using tweezers works great. You just pick out the design you want and stick it on your dried nail polish. The stickers have clear parts to they are sturdy the only thing you need to look out for is that you do not bend the gold sticker because then it sticks to the other side and I assume you get the picture. It is easy and looks cute, you get a massive amount of stickers and I have been playing around with it and have not even used half of it.
These stickers are great for parties or for daily wear, I can see a lot of people wearing these. You can wear them on almost any shade nail polish, I think you can really set a theme for your nail art this way. The stickers only come in gold, that is fine by me because it is a good shade of gold.
There are so many designs but my favorite designs have to be the crosses and shells. The crosses can really tie in a rock inspired manicure with studs and the shells...well I love mermaids. But I am also planning a white and gold manicure with the roses. And perhaps I will go all out glitter with some gemsstones.
It is an easy with to glam up your nails, it looks like you spend some time on it while it actually takes seconds.
I wanted to ask you gals what would your manicure look like if you had these stickers. What would you combine together?
Also if you want to grab your own sheet of stickers you can do that
here at born pretty store
for $4.34 and with code DIB10 you will get a 10% discount.