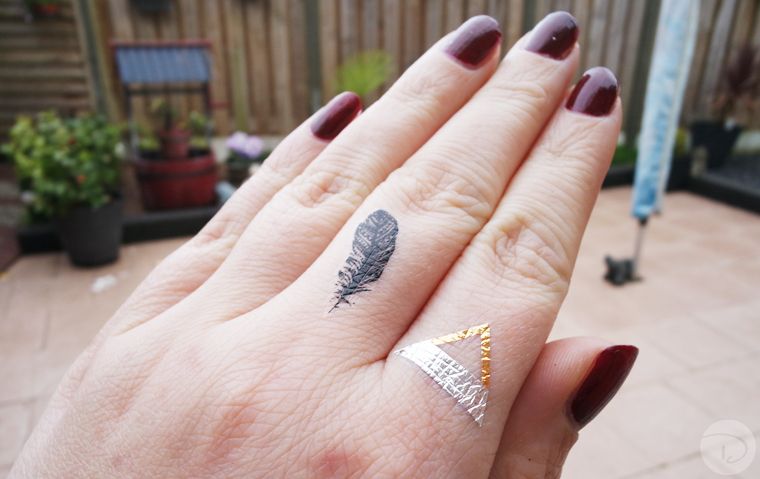 Super cheap and pretty
Let me start by saying I am sorry that this blogpost is so image heavy. I snapped a lot of pictures because I wanted to show the true potential of this product. And because there so so many designs I decided to take a lot of pictures. Before asking you to read more, I want to point out that these sheets are $0.82 what is super cheap.
These flash tattoos seem to be a hit in Holland because my stores are selling them, they are €1.00 but I ordered mine on eBay for $0.82 from
this seller
and
this seller.
Both sellers have an amazingly large selection of different designs. That is also why I got mine online because I wanted designs with arrows and something more bohemian then what the stores in Holland had to offer also I heard negatieve reviews about store bought ones so I wanted to test out these. Bellow you can see the two sheets that I ordered, I decided to not try them all out but just pick designs that had all the colors. I had black, silver and gold.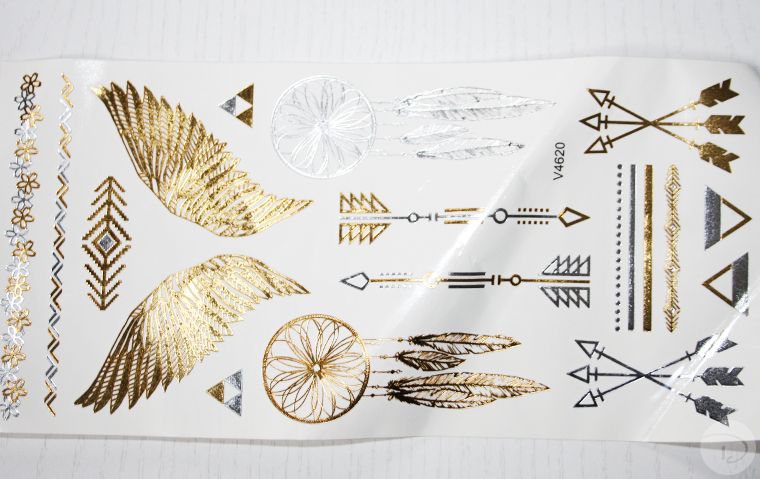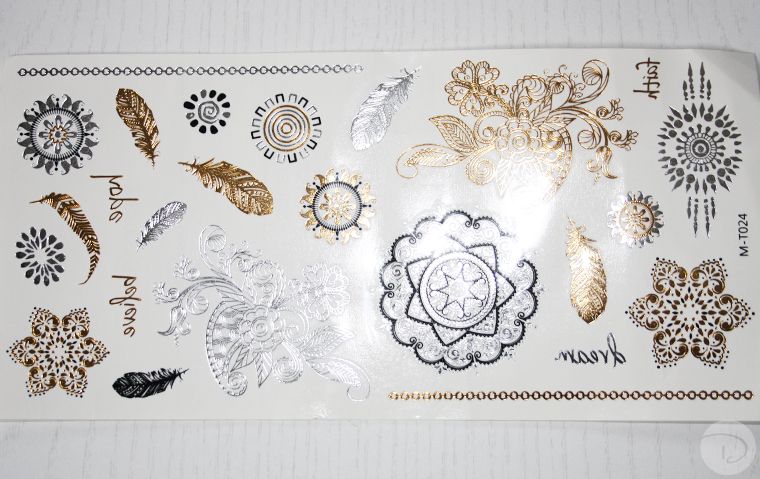 As you can see the flash tattoos are very detailed, I think that even the feathers that are really simple stand out because they have a pattern when you look up close. They are hard to take a good picture of because they are really shiny when the flash hits them. Also I think that you get many designs for a small price what is really nice.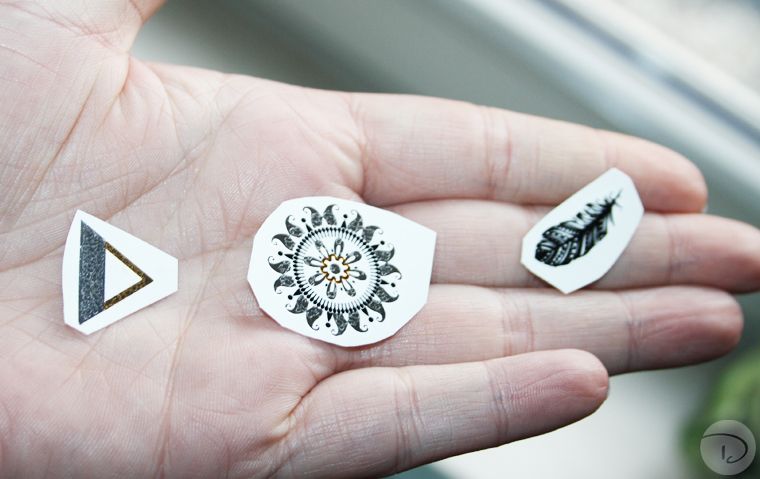 Applying this just takes seconds. You cut out the shapes you want, stick it on your skin and press a damp cloth against it for 15 seconds. These tattoos transfer really well, I also like that they are very true to color, I heard that some golden tattoos had a black or silver line round it and this one is just pure color without lines. It gives you a clean transfer and it looks really awesome. I have to admit that I felt like a bad-ass with these flashtattoos on my fingers and arm.
Also I applied these with a goal in mind, I wanted to test how long these stay on. My hands get washed a lot during the day and also the skin moves, the other tattoo that you can see below I applied on my underarm on a part that moves a lot. The feather and triangle faded on day 3, I would say that these look good for two days max if you wash your hands a lot. I think that these held up very well. On day 3 the one on my underarm is still in place only the silver has faded a bit. One thing that I noticed is that these flash tattoos do not crack, these are really well made.
I am ordering a few more for my vacation in July and I also would love to include these a bit more when I do nail art, I think it adds something to a normal boring swatch.
As I said I got mine from
this seller
and
this seller
and they came rather fast. I got this in twee weeks, but for every country that is different.
What do you think about this 'almost' trend?