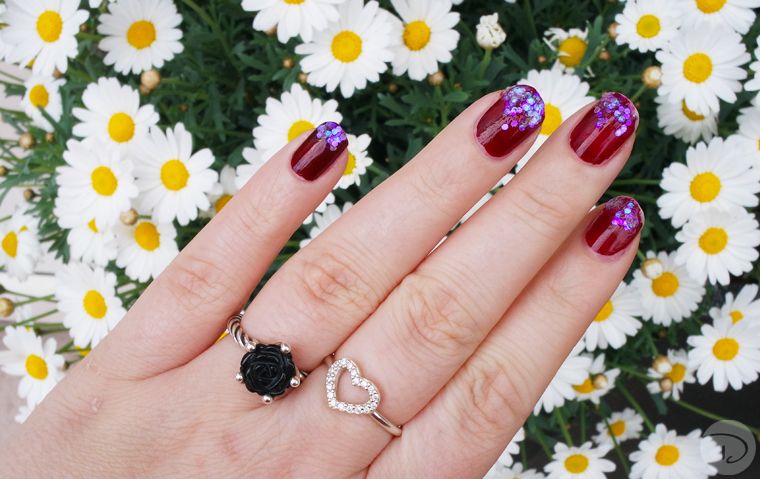 Review & video tutorial
Recently I got
these glitters
from
bornprettystore
. I accually really adore nail art but I never tried to use loose glitter. I had some trail and error with this product but in the end I found a foolproof way to apply these to your nails in a pretty way. I had so much filming this tutorial but I do have to admit that it was my first time and I already found a lot of things that I would love to improve. Still it is a very good video if you have some glitter powder that you want to use. Keep reading for the review and tutorial.
As I said I got this product from Bornprettystore,
this is the link.
It is currently on sale for $1.96 and normally it is $2.45 so you get a lovely discount. Also with the code DIB10 you get an other 10% off and free shipping.
What I adore is that you get a lot of product for a small price, I repeat myself a lot when it comes to bornprettystore but I really think that this shop offers nail art tools for such a low price that it makes it really affordable to do your own special manicure at home. The jar is tiny but when I got it was packed with glitters, and I did a few manicures with it and it still contains a royal amount of glitter. It is very sparse in use but surely packs a punch. I got number
196
that is the most transparent of the hexagon glitters. This glitter looks different with every polish that you use, on my dark red nails it had variations of blue and purple but layer this over a pink polish and it looks differently. I do feel like this packs a better punch over darker color.
How I use these needs no explanation, the video bellow tells you everything you need to know. But to make a short summary. You place the glitter on a piece of paper [this makes it so much easier to clean afterwards] you use a clean polish and you dip the brush in the glitter and then apply to the nail.
You can do a lot of things with this, you can do the tips like I do bellow but also full nails look very pretty. Or you can make a design like a triangle or a stripe.
Leave me a comment bellow, it would really make my day. I would love to hear what you think about my first video. I am still learning and I know this is basic editing and filming but I do hope to get better video's online in time.
I do hope you enjoyed my nail-art.