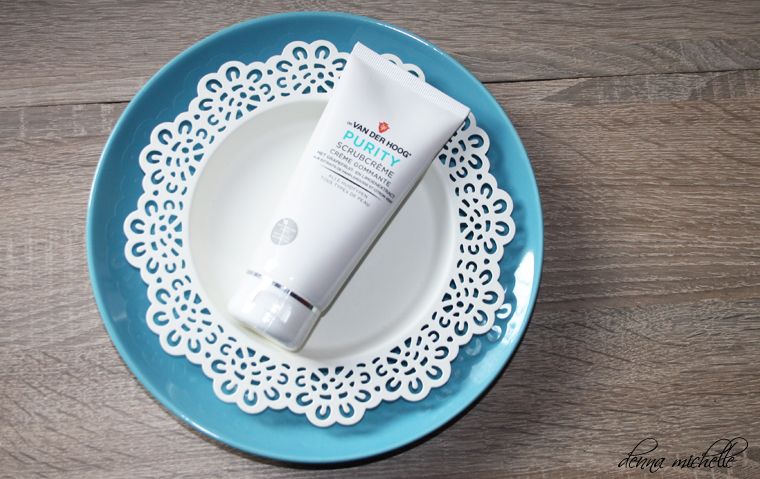 With Grapefruit and Lime
I never tried Dr Van Der Hoog products before but recently I got a whole set of the purity line. I first decided to review the scrub because I recently finished the L'oral cleanpod I really liked the product to use twice a week so I went out an searched for a new scrub product to replace it with. So want to hear what I think about this scrub?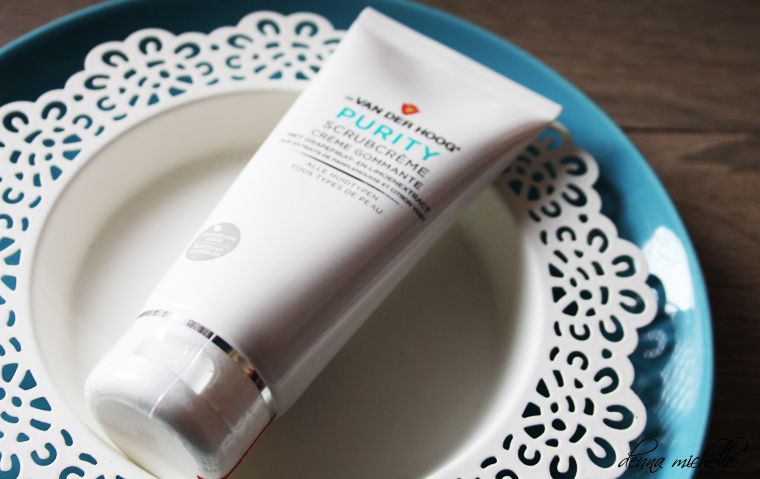 The Dr van der Hoog purity scrub is actually very decent priced, it is €8.99. But currently in the
official webshop here
, the Purity scrub is on sale for only €6.29. Also you can get this product at
bol.com
. The scrubcreme comes in a crisp white tube with minimal design just a very pretty use of typography. The purity scrub is all pure ingredients and has extract off grapefruit and lime. The product itself is white with light brown scrub particles and I read that those particles are almond, on the package it is listed as shell powder.
When I first tried this I had no idea what to expect, normally I use a royal amount of scrub and then I just go to town. But I did read the package before using this Dr. van Der Hoog Purity scrub and it told me that I should use a small amount on my finger tips. Now I do admit I was skeptic about using a small amount of scrub because I wanted a good full face scrub experience. Still I used a bit more then a pea size what is a small amount for me, like normally I use 3 times the amount. And I actually had enough to scrub my whole face, the product has really good scrub particles. I think that this skincare product will be used for a long time.


I felt me face was so soft afterwards, and it looks a lot nicer then normally. This is a really refreshing thing to start your day with, because your face will feel amazing afterwards. Also my make-up seemed to glide on better. I feel like this is becoming a staple in my skincare routine. There is one thing that I do not love about this product, the fact that the lovely scent that you smell in the tube does not come out when applying this to your face. I personally could use a stronger scent, but I can understand that with a natural product it might be harder to make with a overpowering scent.
Dr van Der Hoog purity scrubcreme is a great natural product that I personally feel looks nice in my bathroom. Also it works perfectly to clean up your skin. So if you need a new scrub, I would advice trying this out.
♥
Denna