Mint hearts
I got an other lovely
plastic container full of mint hearts
that are made for nail-art or decorating your stuff. Today i am going to show you how I used this and with what color nail polishes I paired these cute little hearts. It was my first time trying to glue something like this to my nails, so I had some trail and error trying to make these look amazing. I am really happy with the end result and these tiny heart decorations for nail art. So keep on reading.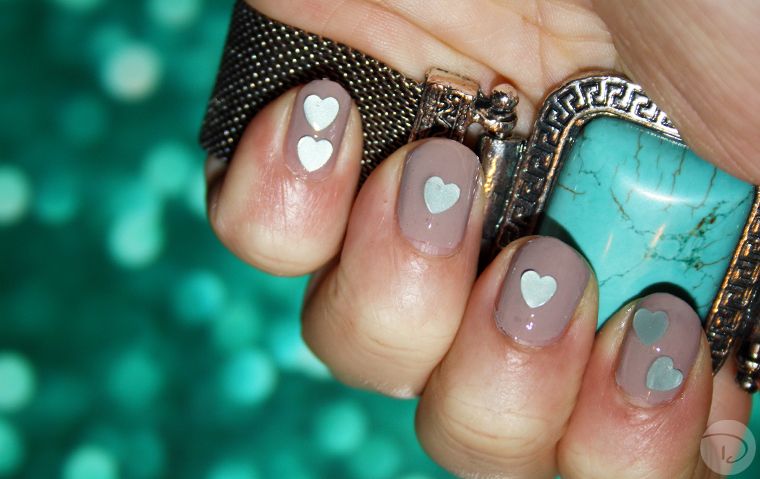 I got these hearts at
bornprettystore
, you can get them
here.
They are currently on sale for $2.02 for one box. Normally they are priced at $2.53 so it is a neat little discount on these hearts. I really loved the mint blue version of these nail-art decorations but they come in more colors also these are 5MM
Peach
Red
Bright yellow
Orange
Purple
Light yellow
Cream
Light pink
Green
Dark pink
Purple/blue/gray
What I adore about this product is that you can do so many things with it and you have enough of hearts to experiment. You get a full plastic container with so many hearts that you can do lots of nail art. I personally really adore to use just a single heart center of my nail but I can so people getting playful and adding two hearts in perhaps two colors.
But for today I went for my favorite combination. Natural and mint, I originally wanted a dark brown color but I could not find a polish that I loved enough. The hearts are great, I applied the nailpolish first after the drying time I added a clear polish and then I placed the heart, I gave it a gentle push and then I added a topcoat. They stayed very nicely. I do have to say that these will not last for days, especially the nails where there are two hearts because they stick out a bit. But still they are perfect for parties, festivals and events.
This does take some time to apply neatly but I can say that everybody should be able to do this. It is almost foolproof and you will get the hang of it very fast. It is very cheap for the amount you get and the quality is good. Also I adore the plastic jar that the mint hearts come in,
As I said you can get them at
bornprettystore
at this link
here
and with the code DIB10 you will get a 10% discount.
Also leave me a comment with your favorite color polish to combine with mint. Inspire!