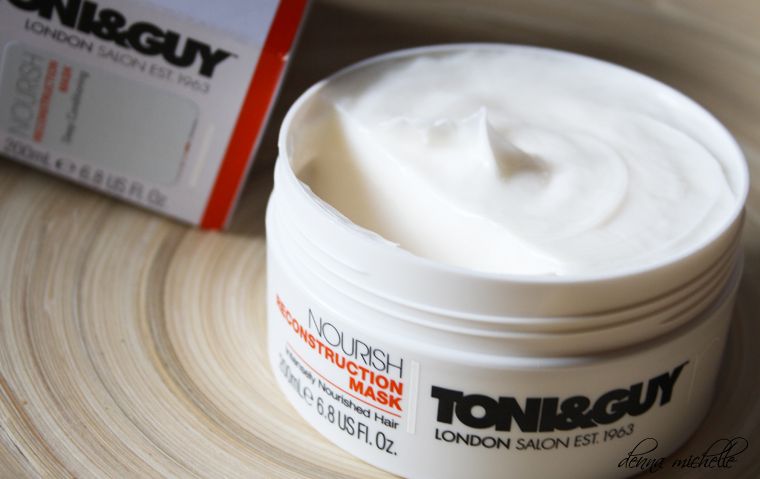 Intensely nourished hair
Toni & Guy nourish reconstruction mask for intensely nourished hair, it is a very long name and I prefer to call this my go-to-hair-mask for when my hair needs a boost. My hair is dyed to white blonde and I tend to curl it from time to time, to keep my hair healthy I need a good hair mask once in a while. I do believe that Toni & Guy is an great brand with salon quality products.
Toni & Guy is a higher end brand but still very decent priced for what they deliver. The hair mask is 200 ml and you just need a small amount for a bit over shoulder length hair. I do not use this weekly but I use this every time after my hair needs a boost. After curling it or re-dying it or when I feel that my hair is getting dry because of the sun. After one wash I feel like it gives my hair life, this mask surely intensely nourishes and reconstructs. Toni & Guy really hit a home run with this product for me. After this my tangle teezer glides trough my hair and I think that is a big plus because my hair is tangle prone.
What I like about this brand is that it screams luxe, the jar comes in a nice sturdy box. The box has very nice printing on it and it has in beauty full thick letters the brand name Toni & Guy printed on it and in white the word nourish wrapped round this hair product box. Also the jar with the mask looks really clean and neat with just an all white color and black print and a pop of color.
20% sale at
wehkamp
from €14.99 to €11.99
Bol.com
also sale from €14.99 to €13.99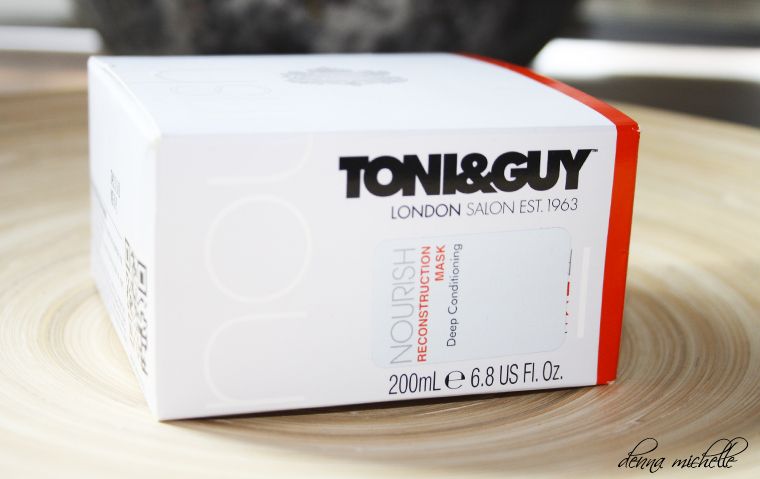 To end this article, if you have the money to spare on a great hair mask that will make your hair feel hydrated healthy and amazing I would really recommend this Toni & Guy Nourish reconstruction intensely nourishing hair mask. Especially for girls who dye their hair and need a bit of a repair from time to time.
What do you do to keep your hair healthy?