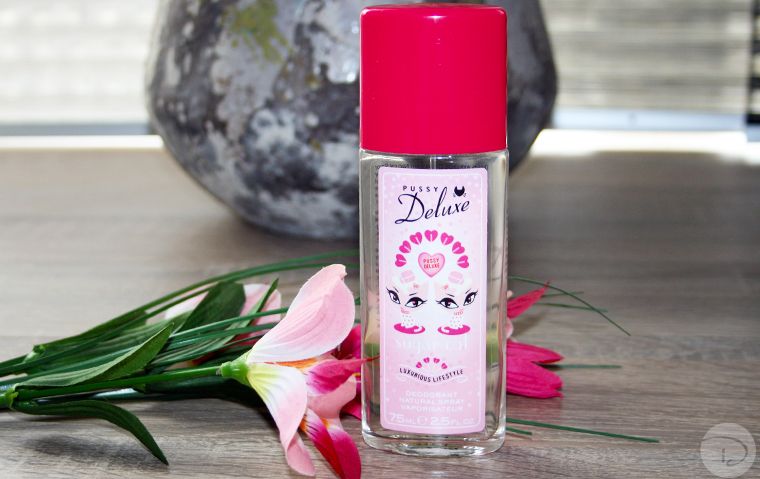 In sugar cat
The mature grown up women in me could not resist in buying this spray from Pussy Deluxe because:
A: I am a crazy cat lady
B: Loving the package
C: I had no idea what a deodorant perfume spray is
D: Pussy deluxe made me smile
I bought my bottle of Pussy Deluxe Sugar Cat in Germany for €3.95 because they had a discount normally this product is €7.00 or more.
I did some research about this type of product because I had no idea what a product this was, my brain was telling me perfume because I know that Pussy Deluxe also makes a
Sugar Cat perfume
and the glass bottle does scream perfume instead of deodorant. But it does clearly read deodorant on the bottle. After some bad-ass research I found that this product is used when you want a nice smelling deodorant and most of the times will be used together with the same scent perfume.
I tested this like I would test a new normal deodorant, just spray it under my armpits and do my daily activities. I did not sport but I did walk in a nice fast tempo. The thing I have to start with that this is in no means a replacement for a deodorant if you ask me, I smelled myself halfway during the day while I did not do a lot of intensive things. I say this scores very low on deodorant points, I am sorry Pussy Deluxe. But still I am very positive about this product, perhaps not in the intended sense but I do see a use for this product. I see this as a refresh product during the day and then more as a bodyspray. The scent is strong enough, perhaps stronger then many cheap perfumes and I do think the fruity scent of sugar cat is lovely. I am saving this product for the summer, a time where you want to smell nice all day long and you want something safe to spray on your skin. I can see myself spraying this all over during the summer.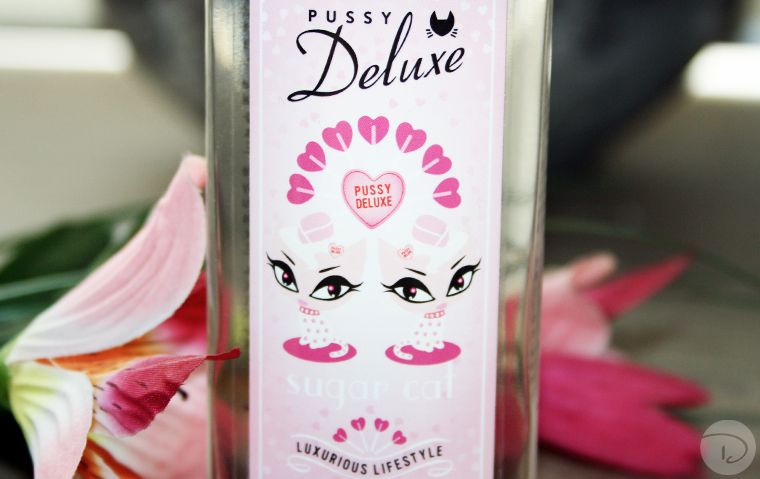 You can get your own sugar cat spray
here
for €6.95. I think the brand pussy deluxe has really cute packaging with the cats on it and the pink theme, it is very sweet.