Lantern fruit
Are also called Physalis or the sexy name...bladder cherry. It is a fruit that you can eat but they are also used as ornamental plants. These berries have calcium, iron, vitamin A en C. This berry grows all year round in Columbia, but I bought this in Germany because I felt this looked funky enough for a blogpost.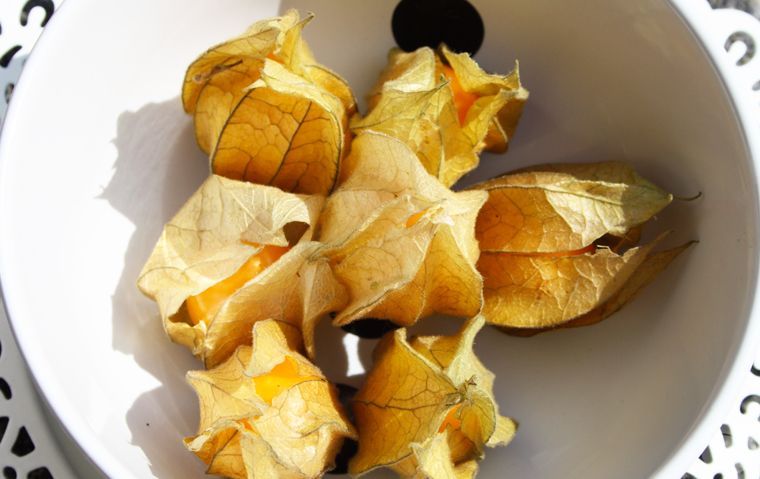 This berry is used for jam and making pies. It is a sour berry that is sold in plastic baskets. Eating this is kind of hard, the moment I got this I plucked the berry out of the dried leafs. And sticky liquid oozed out, it was horrible. Well it was kind of horrible, it just feels dirty. I found out that the best way to eat this is to pull the leafs back and just bite the Physalis off. I think this is an unique fruit that would be amazing to serve at a party.
Also for macro's a 100 grams is, I think it is very decent. Also with the amount of vitamins and calcium.
53 kcal
Carbs 11,20 g
Fat 0,70 g
Protein 1,90 g
Water 85,40 g
Calcium 9 mg
Vitamin C 11 mg
Vitamin B12 2,8 mg
What do you think about this, would you try it?