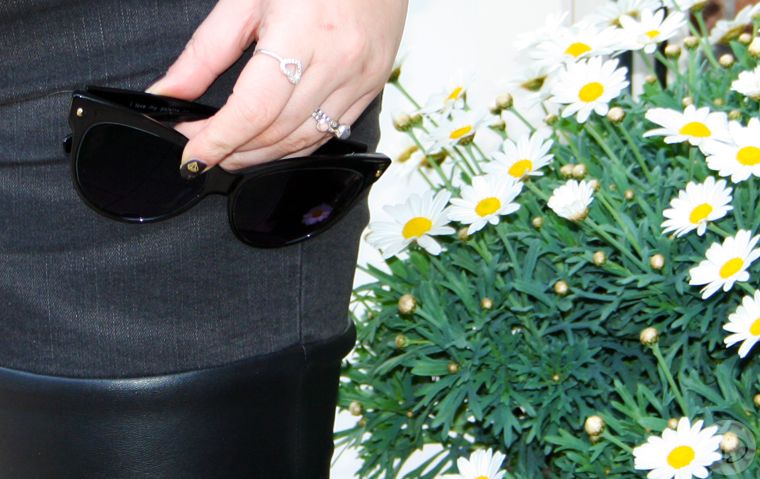 Polette Butterfly
Recently I got the chance to order a pair of sunglasses from Polette, a site that I discovered on
instagram
. I fell in love with the stylish sunglasses and normal glasses. I wear my glasses daily and I love the fact that on Polette you can get a modern pair of glasses for a soft price. With the first rays of sunshine hitting Holland I decided to go for sunglasses. And I am in love!
Polette.com came from the vision of one man, a man who decided to make an end to expensive glasses. Normally you pay for the 'guy in between' and just sell online from factory to your doorstep. They had an immense grow over the years, because media is picking up on the concept of budget priced glasses that are on trend and fashion forward. I remember picking out my pair of sunglasses, it took me 3 days to decide because there is such a large collection of
sunglasses
and
normal glasses
. In the end I asked the opinion of family and friends and I decide to go a tad more daring then I normally would. I decided to go for the
Butterfly
a retro cat eyed look, it fitted perfectly with my criteria. I wanted a black pair that was large and the gold accents really sold me on the look.
Now I said it was budget and I told you why, but I did not tell you the prices so take a seat and be amazed. The glasses are up to 80% cheaper then at the store. With prices starting as low as € 9,99 up to € 49,99 and lenses between € 9,99 and € 89,99. But there is also a collection
with glasses for €6.99
. Also these glasses are not run of the mill glasses but they are made and designed especially for Polette.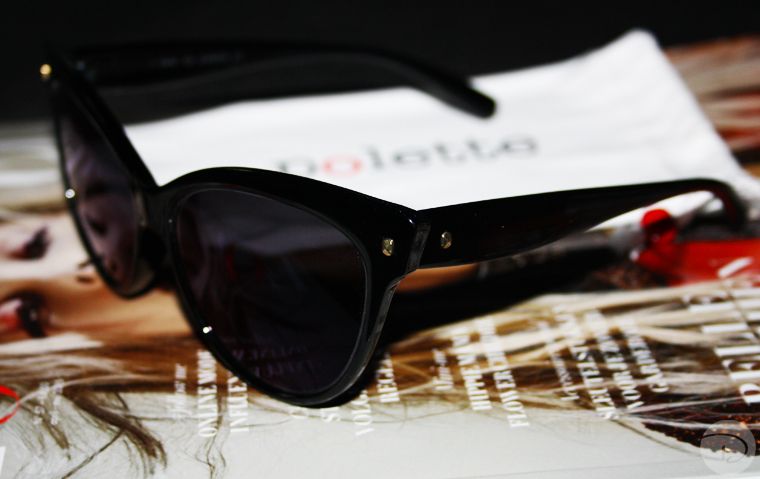 Also let me talk a bit about the quality of these glasses. I have designer sunglasses where I payed €195 for and I have eBay sunglasses where I payed €1.50 for and there is a big gap in quality. These butterfly shades from Polette fall into the higher quality section while the price is nowhere neat a €100. The plastic of the frame is not flimsy and does not bend out shape, The glasses are not to heavy but also not extreme light. Also I ordered my glasses with my prescription, I always have a cylinder in my glasses causing my glasses to be more curved. In the past I have received sunglasses from the store I used to buy at with the glasses sticking out of the frame because they where curved. With the sunglasses from Polette the glasses fit perfectly into the frame, also I was a tad worried about buying prescription online but the glasses are perfect! As I said my glasses are named
Butterfly
they are €12.99 and because I got prescription I payed €9.99 extra for my prescription glasses with eco glass.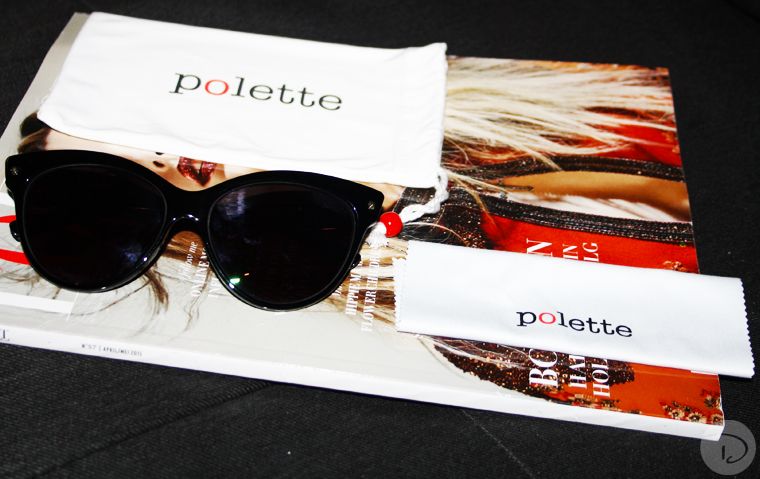 Shipping wise there was a bit of delay because they had to many orders, I received a really nice email telling me this and I was updated all the way. Not many companies do this and I think that Polette really showed costumers care. I knew when the glasses left the factory and the track and trace was a nice bonus to follow my shades with. You can also buy
Accessories
from their store like cleaning cloths and covers for your glasses. I decided not to order any of those because I knew I would get a nice fabric Polette bag for my glasses and a Polette cleaning cloth.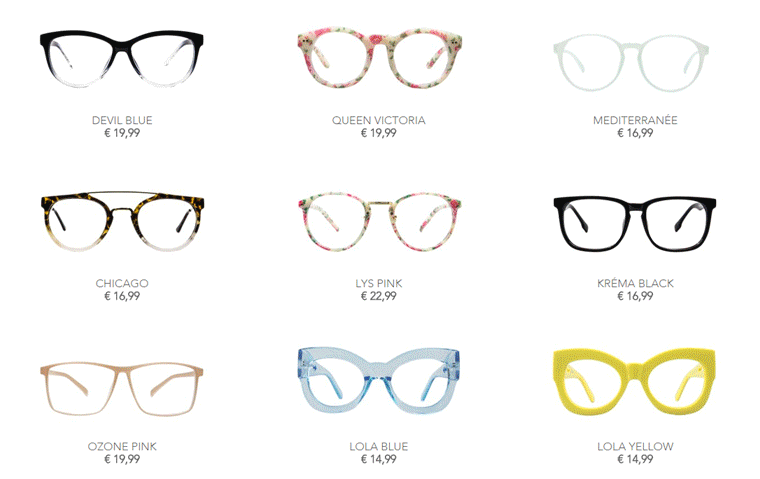 Polette made me think, why pay a few hundred euro for a pair of glasses while you can get quality online for a fraction of the price. I can see myself buying a lot more shades from Polette because they have so many different styles.
Have you heard about this online shop before and what do you think?