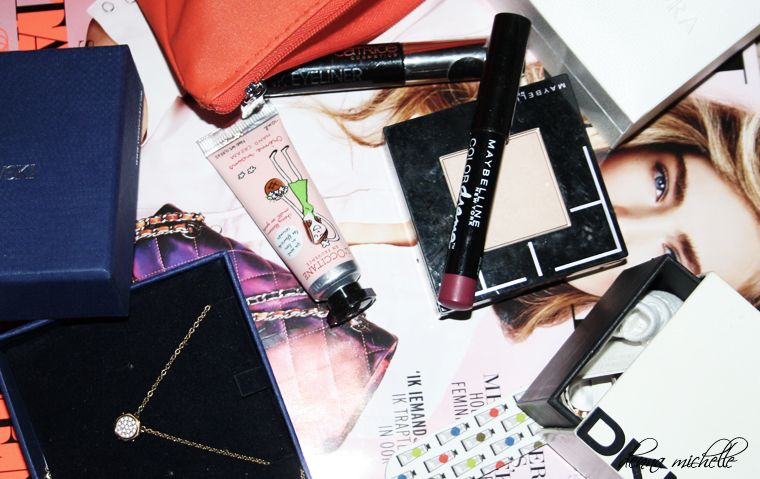 Because hate is a big word
Blogging is a great thing to do, I actually motivated other people to start blogging. It is fun and get to be creative doing what you want to do. Also it is great to combine with an education. If you want a break from studying? Just start taking pictures or writing articles. But there are some thing that you need to consider, especially when you are open about blogging to friends and family. You will get questions....
How much do you spend! How much do you get?
The one thing that people want to discuss is money and I do not blame them. You see pictures from my Pandora or Swarovski jewelry, you see new lipsticks and a decent make-up collection. And people read my articles d and comment in real life with things like "Why do you spend so much money on ....." And I have to explain that it was a gift for my birthday/Christmas or that I saved up for it. People see that you have one expensive thing but they do not see that I am somebody who does not go out to dinner a lot, I have a cheap phone without subscription and I do not go out a lot. It all saves money that I rather spend on jewelry.
Also how much I get is a popular thing, I do not mind telling people what I earn from blogging. Getting payed for something you love is a nice little extra. But most people do not thing about how much money I put into my blog. Buying programs to edit my pictures with and help me make my blog layout. Also I have a monthly image hosting bill to keep my images online. Also someday I want to get a own domain and that also costs a lot. Also there are products that I buy to review and my camera that I bought to take great pictures with.

So you just take some pictures and you get payed?
People assume it takes 5 minutes to make an article. You just toss the products on the floor, take a picture and then type. But I personally take a lot of pictures that I need to edit before they are worthy to publish. I tend to collage things and adjust the colors so they are true to their original color. Then I test it, and might retake some pictures. And then we have the writing process what takes me some time.
What is your blog about?
defining your blog can be hard, I have no idea what to call my blog. Officially I call it a personal blog with beauty, fashion, healthy and lifestyle. But explain it to people I know is really hard. I often tell it is a person blog and that somehow snowballs into "Do you write about me?" "Do you talk about yourself?" "Do you take a lot of selfies?" Branding and telling about my brand is not really my thing. I tend to come off vain.
But of coarse blogging has a lot more fun sides and I am so happy that I can do something that I love doing everyday.
♥
Denna