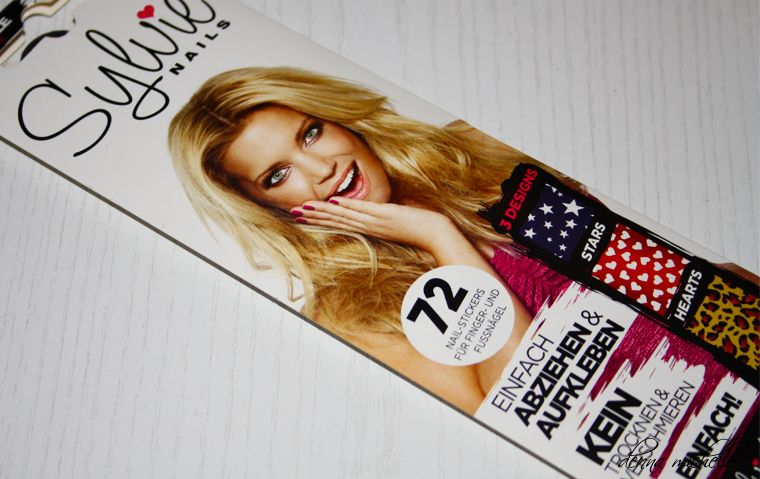 Stars, leopard and hearts
Recently when shopping in a discount store I came across Sylvie nails. I got lucky and I found packs with three styles but normally they come in a pack with only one style. I bought 5 packs of these Sylvie nails and I have 72x5 stickers so I can use these a lot. I actually have used these a few times but I felt today was the day to review these.
The nailstickers come with a nail file that you use after applying these to cut them down to the right shape. Applying this is also very foolproof, you measure your nail and take the sticker and you stick it to your nail. Also getting these off is easy, you just rip the sticker off.
These stickers stay on for 5, perhaps 6 days. They do have some tip wear but that is is not very noticeable. You can shower with them without fearing that they fall off. They are actually very decent quality and high shine. But I have to say that these take some practice to apply pretty, also up close you will see small folds or uneven edges when applied.
I think this product is great for a party when you want something special but you do not want to take ages working on nail art.
You can get your own pack here.
♥
Denna