040 So fresh
So fresh has been in my collection for a while. I was debating on reviewing it because it is a polish that I grab once in a while. The color is not that great as you can see in the swatches, but I do think that this polish or an other color of this collection would be a great staple in your nail polish stash when you wear a lot of nail polish.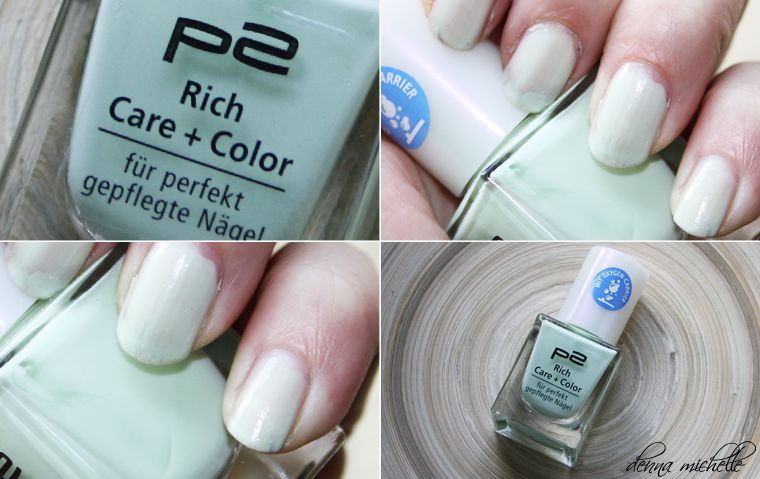 As you can see the coverage is blotchy and it looks not that great, I applied three thick coats and in spots it still looks sheer. But there is something that makes me want to use this polish over and over. It does wonders for nails, if you are like me and you wear daily nail polish you need some time to rest your nails. And because I do not like nude nails I apply this. It has oxygen care what makes it feel like wearing no nail polish, yet it covers up my ugly nude nails.
I have been using this for months now at least once a month for a few days and I feel that my nails have grown stronger and longer. I have to admit if I where to re-buy this, I would get a pink shade or the complete white one.
Also like an other P2 polish this one was dirty cheap for only €1.95
This is really worth a try.
♥
Denna