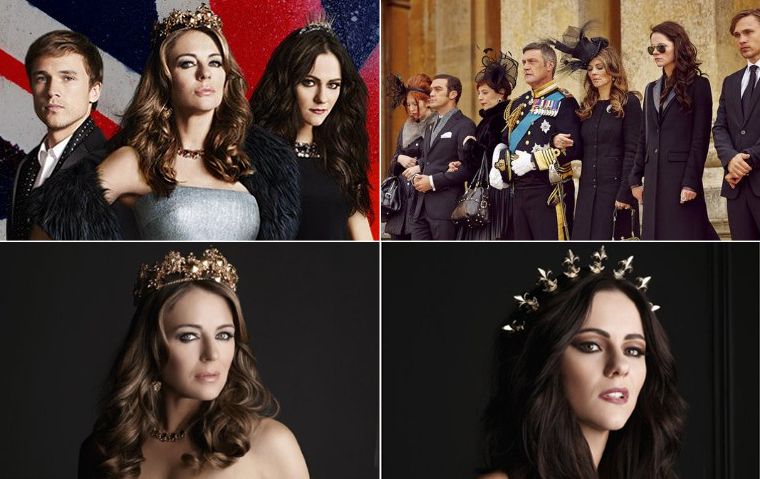 Royals & Drag race
Watching tv-shows is something that I do daily. I am most of the times running something in the background while doing my make-up, eating or taking pictures. Recently one of the favorite shows had a new season and there was also a new show that I started to follow. So today I am going to tell you a bit about these two shows.
The royals
Drama about a fictional British Royal family set in modern day London, who inhabit a world of opulence and regal tradition that caters to any and every desire, but one that also comes with a price tag of duty, destiny and intense public scrutiny.Love, hate, lust and revenge will be taken to a delightfully decadent new level. Leading the stellar cast are Elizabeth Hurley and Vincent Regan as Queen Helena and King Simon, along with William Moseley as Prince Liam and Alexandra Park as Princess Eleanor.
(Royals)
There are two episodes out at the moment I am hooked. Perhaps this is early but I feel that this is the next gossip girl, the style is very similar and the outfits are also very lush. I really recommend this show if you are a fan of gossip girl, pretty little liars or the lying game. Also Elizabeth Hurley is amazing in the show and Alexandra Park wears the most stunning cloths.
Rupaul's Drag race
Join RuPaul, the most famous drag queen in the world, as the host, mentor and inspiration on RuPaul's Drag Race, the ultimate in drag queen competitions. Playing a dual role, RuPaul reigns supreme in all judging and eliminations, while RuPaul, the man, helps guide the contestants as they prepare for each challenge. Contestants include the nation's most outrageous, cutting-edge, talented and stunningly gorgeous drag queens all fighting for the title (and tiara) as top drag queen of the land. Working with our contestants are top models, designers and American idols all rolled up into one. Each week, through the trials and tribulations of glam, glitter and show-stopping performances, one drag queen is eliminated until reaching the next superstar drag queen of America.
(Drag race)
I have been a big fan of drag race since season 3. I have been following it since then and every new season is a new party. I have a few of my favorites but I have not found my all time favorite yet. I think Miss Fame is very pretty and Max has an unique style but nothing blew me away yet. I need a queen to steal my heart!
What Tv show are you currently following.
♥
Denna