New in, simple daily bracelet
My dad recently got me a new gold bracelet, as a little 'just because today was a lovely day' kind of gift. He bought for himself a thick gold bracelet and he bought me a thin one with stones. Normally I am not really a big fan of thin bracelets because they are hard to close, yet this bracelet actually is very easy to put on myself without having to beg for help. Also because it was a discount item, I am sharing links so you all can get yourself a lovely gold/silver or rose gold bracelet.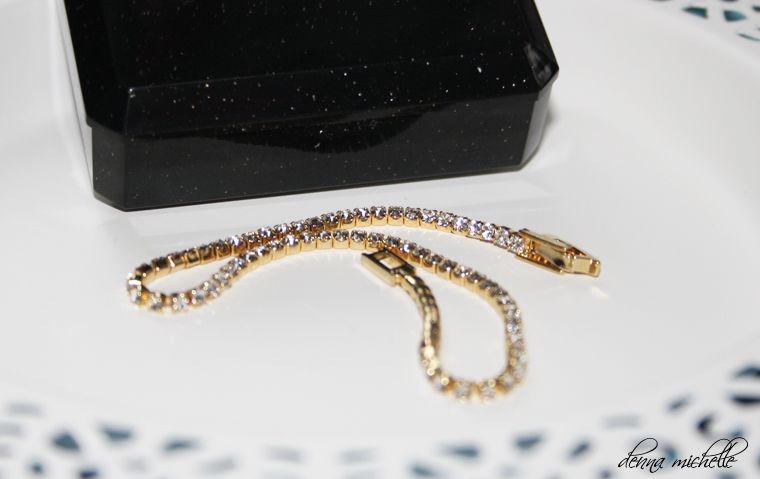 As I said, this bracelet is currently on sale for €19.99 while the normal price is €39.99 and it comes in three colors.
Gold version
Silver version
Rose gold version
I am sold on the gold version because I own very few gold pieces and I wanted to collect more gold for summer. As you can see the bracelet is very thin and flexibly, it makes it all very nice to wear. I love to layer this with just a watch but also with a large stack of bracelets. The clasp stays firmly shut and the quality feels nice. I actually have nothing negative to say about this, this bracelet has been sitting next to my fitbit for some time now.
What kind of jewelry girl are you? Big or small bracelets?
♥
Denna