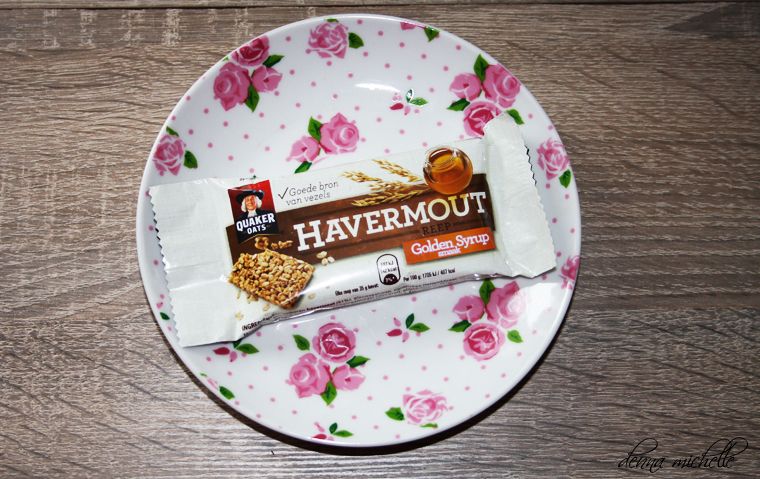 Golden Syrup oat bars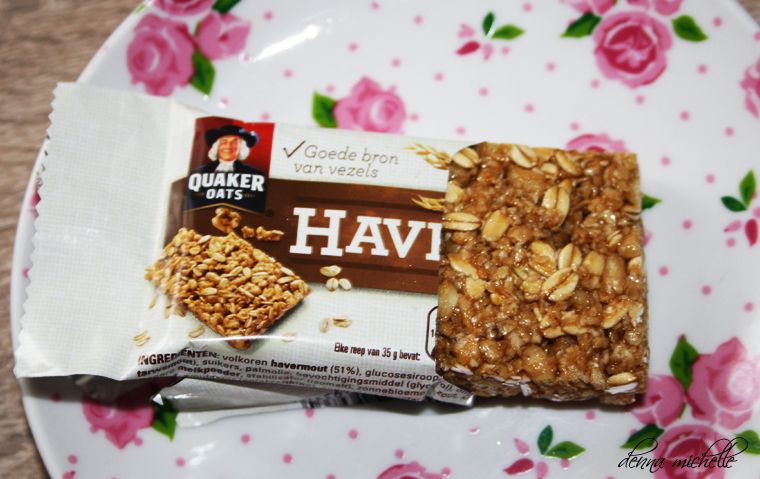 I was not sure what to expect with these bars, would they be like those regular grain bars or would they taste special. Also golden syrup? I assume they mean honey. I was not blown away by this bar, it looked really nice and shiny. But for my taste it was far to sweet. I think the bar would be amazing without the golden syrup. But if you like sweet things, do check these out because they are really filling. Also I think these are kind of healthy.

Talking about macro's and kcal these are 141 kcal, 24g carbs, 3,4g vet, 2,6g protein and 2,5g fibers
And they cost €2.29 for 5 bars.

I personally feel like I would use these as an emergency snack, for days where I feel tired and I need a sugar rush and more energy. These are especially great to take with you on school days, but I personally do not feel like these are for everyday.
♥
Denna