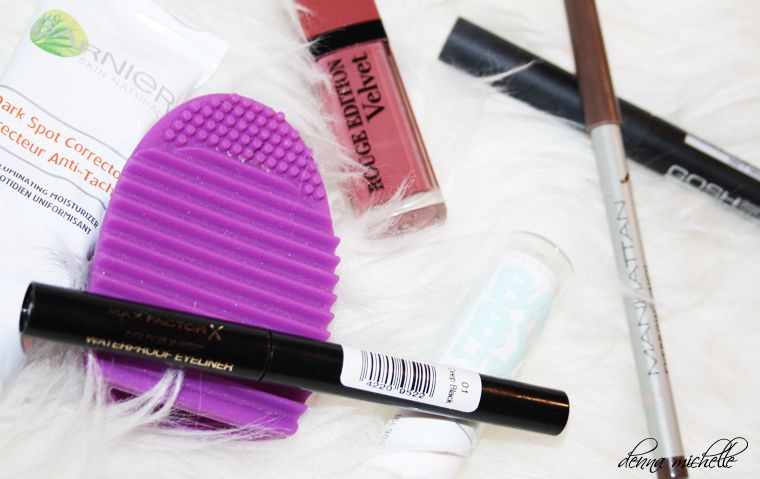 February
For February I only have seven favorites. All of my products this month are beauty related. This month I discovered new favorites but also rediscovered old favorites. I listed my most used items and also why they deserve to be called favorites for February.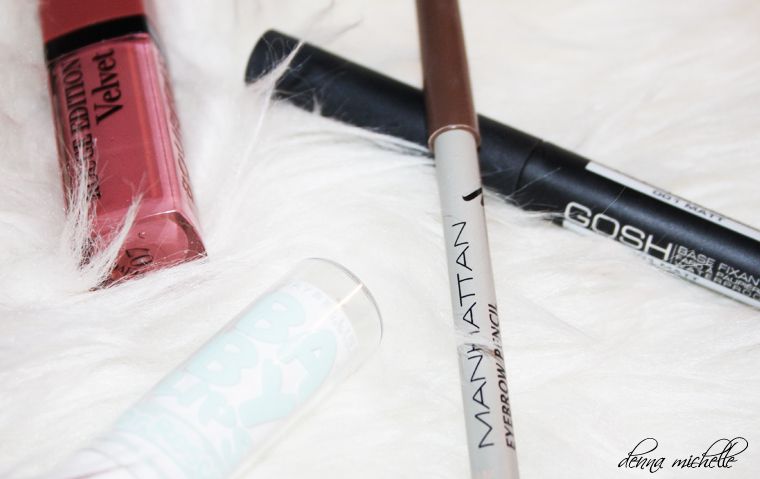 The first thing I need to mention is my
eyebrow pencil from Manhatten
the best pencil I found yet to draw in my eyebrows. I have the color blondy brow 93D and it is the perfect shade for somebody with light hair. The texture is not that creamy and the shade is light, no harsh thick lines with this pencil. A very natural pencil for girls who want to enhance there eyebrows or like me fill in the hairs that are missing.
A rediscovery item is the
Gosh Eye shadow base waterproof in Matt,
the whole month I grabbed this fast and easy stick to set my eye shadow. It intensified my eye shadows and made it stay on...all day. I even kept it on during volleyball and my eye shadow did not budge.
What also did not budge was my eyeliner from
Max Factor, the color x-pert waterproof eyeliner
In my review
that you can read here
. I called it my favorite new eyeliner and it still is. Pure black with amazing staying power.
My two lip products has one thing that still needs a review. The
baby lips dr rescue from Maybelline
my new daily use product. It really repairs chapped and ugly lips. Also the scent is really minty. The next thing is my favorite shade for February,
Bourjois Rouge edition Velvet in Nude-ist
a soft lip-tint that glides on like butter.
I reviewed this bourjois product here
. It is a stunning shade!
My new product is the
Brush Egg
that I got from eBay
review here
buy here
. The perfect product if you have many brushes to wash, it cleans it perfectly and so much faster then using just your hand. Great alternative to the sigma glove.
And the last thing is the
Garnier Spot corrector.
It just does what it says, it makes my spots less oblivious and makes my skin feel nice.
Last thing that is not on the picture, I have been loving
Let it go, by Nick Pitera
What is your favorite product of February?
♥
Denna