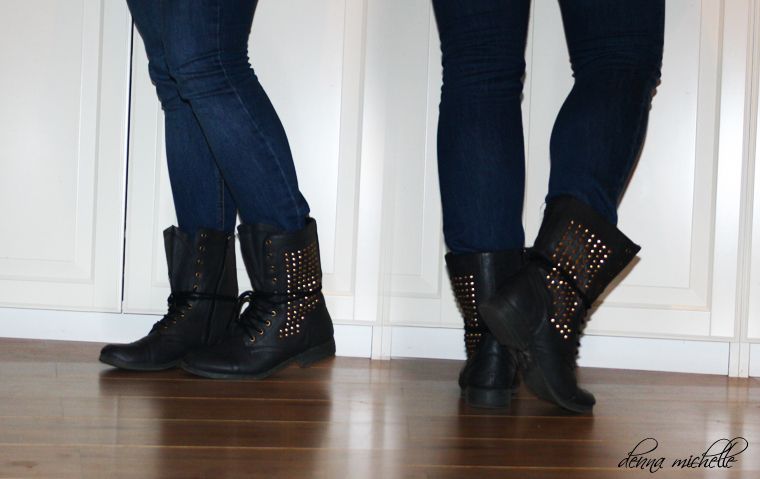 But what are they called?
Recently I found a shop that sells shoes for a really nice discount. And I do not mean pairs that are already worn or ugly. But I mean Nike, Adidas, Steve Madden and more, for a really amazing 70-75% discount. I asked the shop if they had more stores but sadly enough they only had that one pop-up store and they where closing soon. I picked up two pairs of shoes and today I am going to show you my new Steve Madden boots. Also I picked some similar looking shoes if you are interested in a pair yourself.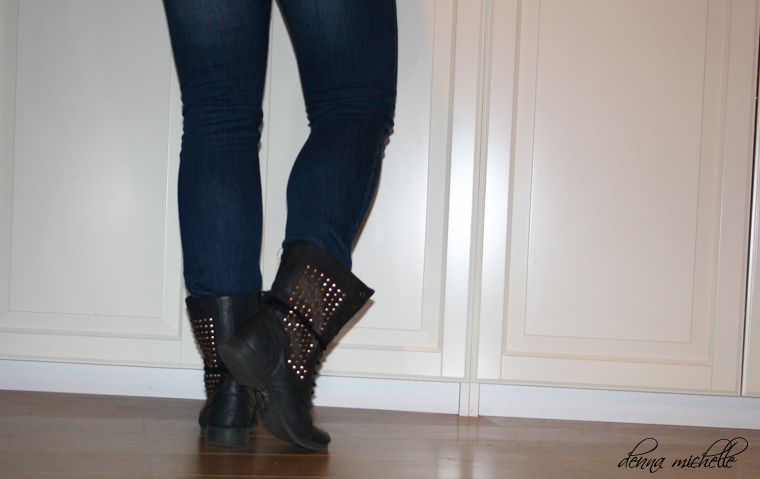 Mine
I can not find the exact name of these shoes, somehow the store decided to peel the label off that had the name of these boots. I do know they are from
Steve Madden
or Steve Madden Girl but I can not find them on their site or sites that stock them like
Intreza
or
Zalando
so sadly enough I can't give you a link to the exact boots.
But I do want to tell you a bit about these biker boots. I decided to lace them up halfway and keep them loose. I think it adds to my style and makes it all a bit more grunge. Also I think the black with gold studs can look classy making them suited for many occasions
Similar looking
I found some similar looking boots online at Zalando and Asos. They are the same style and feel.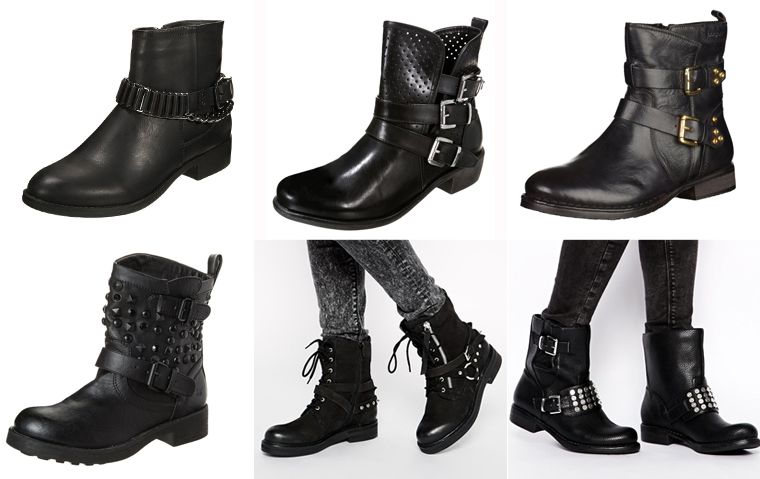 3.
Bugatti
Original price €99.95 Currently €59.97 (40% discount)
4.
Mustang
Original price €69.96 Currently €48.96 (30% discount)
5.
ASOS
Original price €87.83 Currently €60.81
6.
ASOS
Original price €56.75 Currently €28.38
I accually really love the last pair, I am thinking that I should get them because they are so cheap!
♥
Denna