The weather is getting a bit warmer and I tend to wear blouses with this weather. Normally I wear them with a statement necklace but lately that has been boring me so I googled for alternative ways to glam up my blouse. I came across these collar clips en pins from eBay. And I listed my favorites for you if you keep on reading...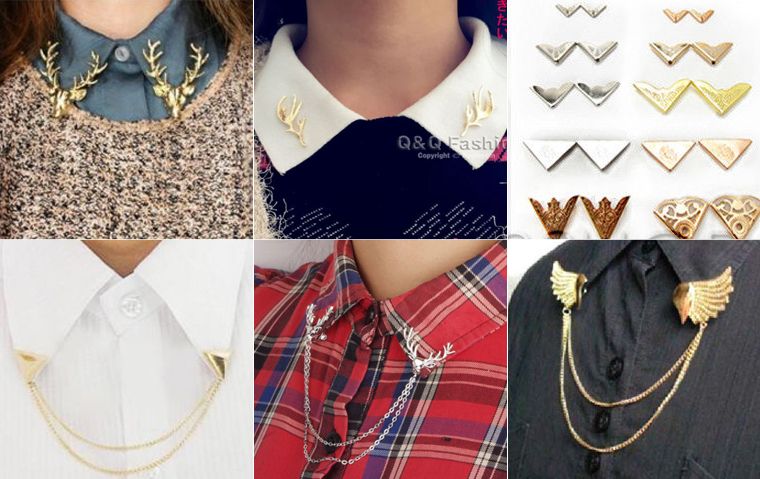 I think these pins are amazing. I really like the first two. One is over the top and the other is very dainty and cute. I love the gold ones but I also like the silver one or the red plaid. I think you can not go wrong with a stack of these pins. I even think that these would look really cute on a jacket or coat.
What is your opinion about Collar clips and pins?
♥
Denna