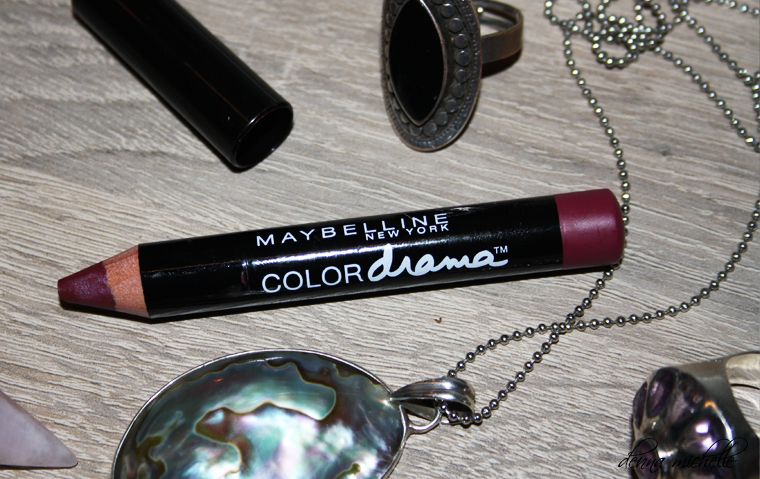 Intense velvet lip pencil: Pink so chic
I am really a lip product kind of girl and I had to get this product because I have nothing similar to this style of product. It is more like an enlarged lip liner then a product like the
bourjois
colorboost lipsticks
. I have been using this a lot the last few days and I personally feel this is really an dramatic color that is really unique. Not so much pink as the name implies but you will see that on the swatches.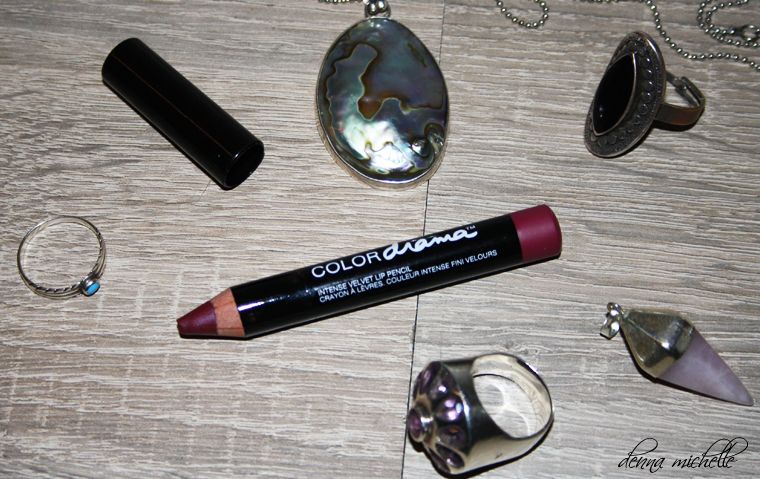 The color drama is a soft matte lipstick that has intense color. It comes in 9 colors from nude to berry. In Holland & Germany they cost €6.99, in England they are £4.99 and sadly enough I can not find an american retailer. But you know ASOS ships international so I have links for everybody also ASOS has them a bit cheaper then what I payed for it.
What I really adore about this product is that it is a real pencil, you need a big sharper for it but it also means that this pencil is really sturdy. Also I think [but did not test] that this product might not melt that easily like a normal lipstick would. So I can see myself tossing these in my bag and taking with me even on hot days.
The product is really easy to apply, you just color in your lips. This might be the easiest lip product that I ever used. I am not sure if this is really matte like maybelline claims but it is semi-matt to me. As I said in my tiny short intro, the color is not really pink to me. It looks like a dark red with a slight purple tone. Very edgy but I can also see me wearing these on days where I want to look classy.

This product also has massive staying power, it stays on all day. It slightly goes off your lips when you eat greasy food but that is to be expected.

It is a great product for a good price. I am debating on getting more. Especially a good nude is on my list, for everyday wear.
Have you tried the color drama pencils before?


♥
Denna