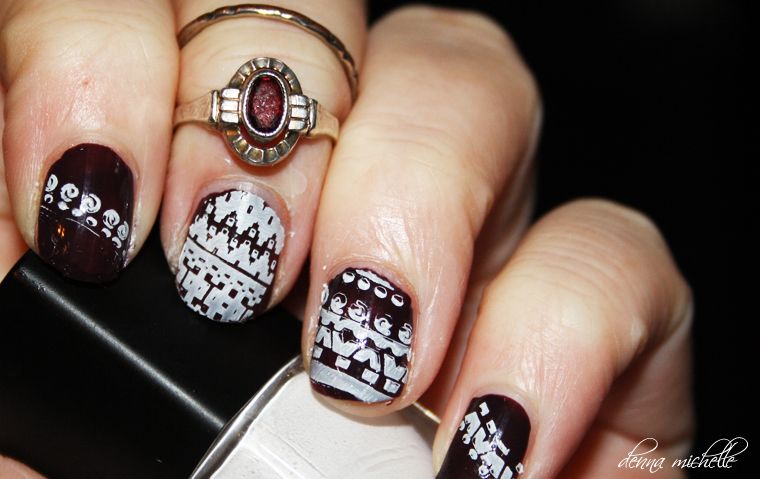 In white
I was always skeptic of stamping polishes, why would I buy a polish specially designed for stamping when I have enough normal polishes in my collection? But still I wondered if I could get a better transfer with a stamping polish, I can be very mysterious about it, but as you can see above. I get an amazing result from the born pretty store stamping polish.
White polish
I am always skeptic of white polish, because you almost never get a complete coverage with only one layer. So I was really impressed when I saw that
the bornprettystore white stamping polish
made a clear image on a dark polish. I am really impressed that a 'cheaper' polish can do what my other expensive polishes can not do. This polish is only $4.99 and is currently in sale for $3.99
here.
I want to note that I used Catrice Vino Tinto as a base, it is a really rich dark red shade.
I can really advice this white polish
here
for people who want to use stamping plates and jazz up their nails.
What do you think about the combinations I used?
♥
Denna
This blogpost contains products send to me,