Birthstone ring
Pandora rings, I am slightly addicted but as a ring fan I do not mind this addiction. At the moment I have 5 Pandora rings, I bought my mom one ring and my grandma two rings. I already showcased my four Pandora rings on my blog and also the popular heart ring that I bought as a gift. I also have links to those articles
But today I have a pink opal birthstone ring in small to show. It is very similar to my moonstone ring but it is slightly different.
Pale Pink
This ring was €49.00 but because I bought it at an outlet I only payed €28.00. Again this is not my birthstone, my birthstone is a red/orange stone but I like picking the stones that I like over picking my own birthstone. This ring is only at outlets because it is from an old collection, the newest birthstones have a different design and are more complex.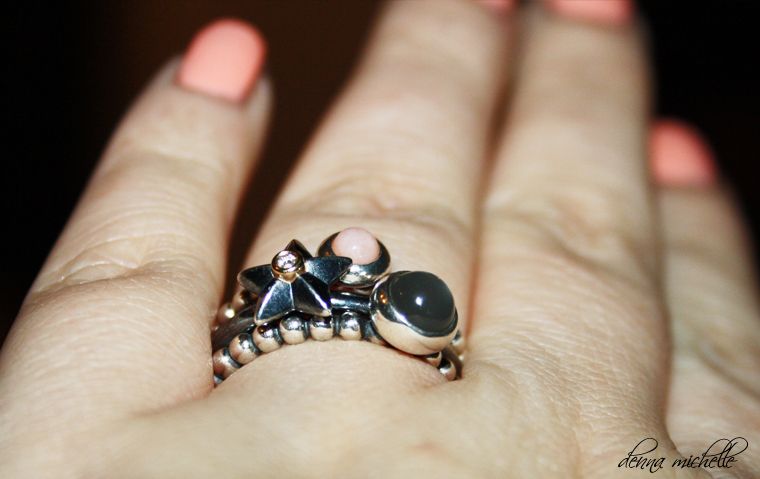 I really like these rings for stacking, I tend to mix them up with non Pandora rings and the combinations are endless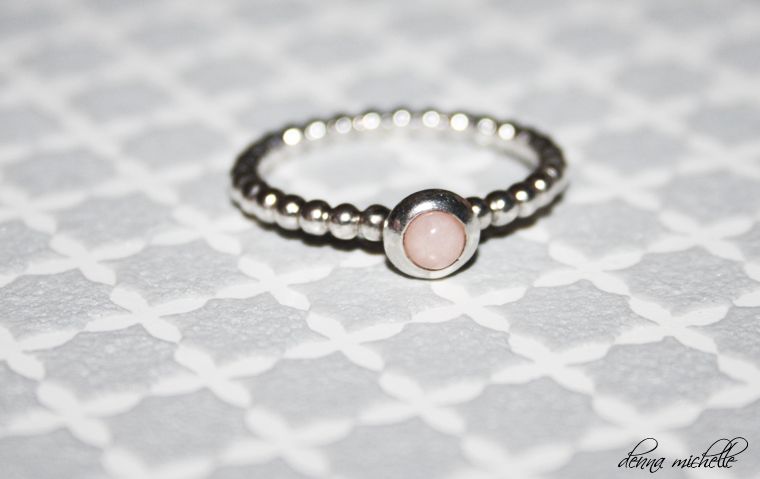 What is your favorite ring for stacking?
♥
Denna