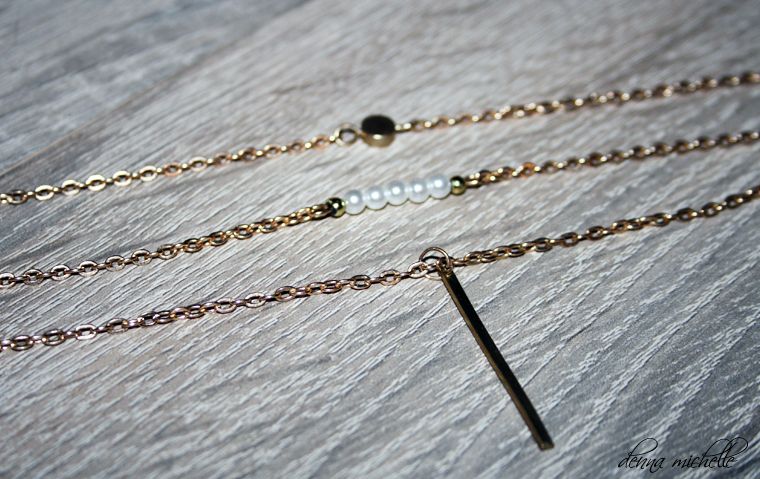 With a gold dot, white pearls and a bar
When I received this new package from eBay, I knew I had to show it online. I found the most cute necklaces that are so softly priced that I personally wanted to order more then one. In the end I got myself one and one for my mom. You can not go wrong with only $0.99 a piece. And especially since I feel that layered necklaces are really on trend for spring and summer.
Chic, simple and fashionable
Gold is not always my thing, recently I started to love it more and more. But I feel that big gold necklaces often send out directly that the product is 'not real' and I do want to have a slightly expensive feel. And I think that even cheap things can look expensive. If I look upclose this necklace features a thin chain with a mixed design of patterns. The mix of tiny ring and bigger rings looks really nice and adds to the expensive feel.
The necklace falls really nice on your skin, you can variate the length to let it hit exactly like you want. Especially with this necklace that I picked it is a plus, because you do not want to have the bar stuck between your boobs.
The dot is kind of thick and not flimsy, the pearls are really neat and tiny and the bar is a good length. Also it makes me want to order the
other options
. With more colors and more designs. The horseshoe and gem is a must-order for me.
I ordered from
This seller here
for $0.99 with free shipping. It is a nice seller with good communication. I had a problem with the necklace that I ordered for my mom and he solved it perfectly.
♥
Denna