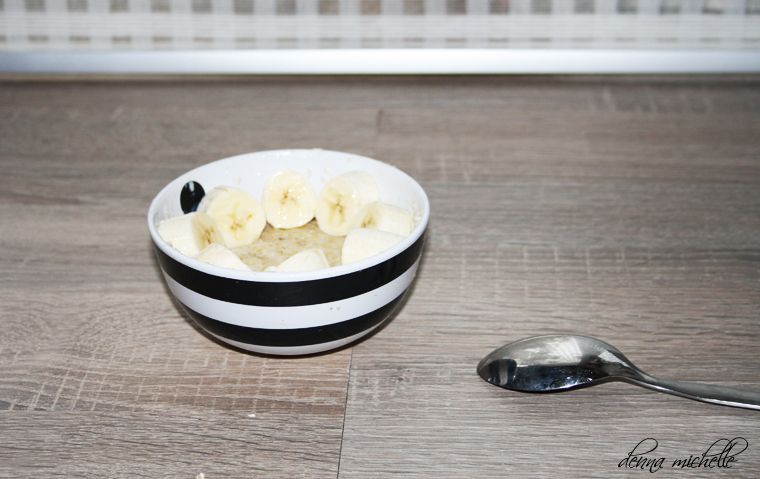 My new favorite breakfast
I used to eat a load of yogurt and fibers in the morning and mostly the same thing. But the real oat experience I always skipped, I get queasy when I smell milk also warm milk is horrible. Yet I wanted to take the plunge when I received a test package from Quaker. I received Quaker normal oats and the cinnamon version. I made a few combinations and I am ready to share with my 'I want to be a food photographer but it is harder then taking pictures of make-up' photographs.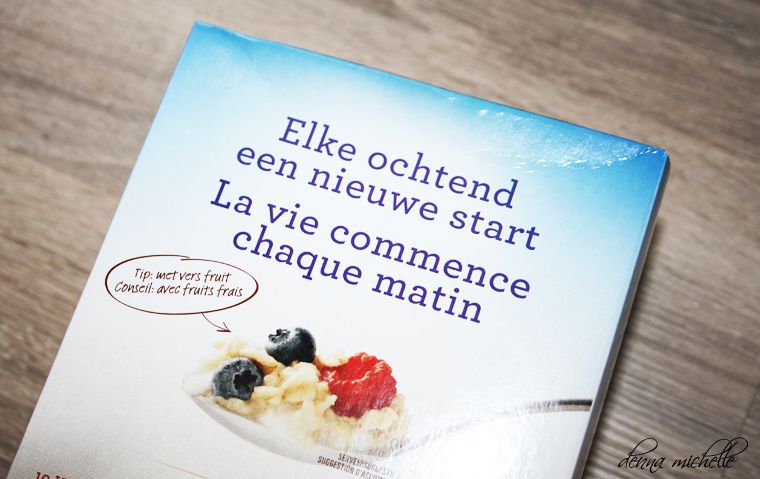 Every morning a new start!
Not sure how much I agree with the message on the back, I personally would say every morning a good start or an amazing start. And I really think that a good breakfast gives you a great start of the day. Breakfast is the most important meal of the day, but often it seems like the most boring. I decided to get the best out of my oats experience.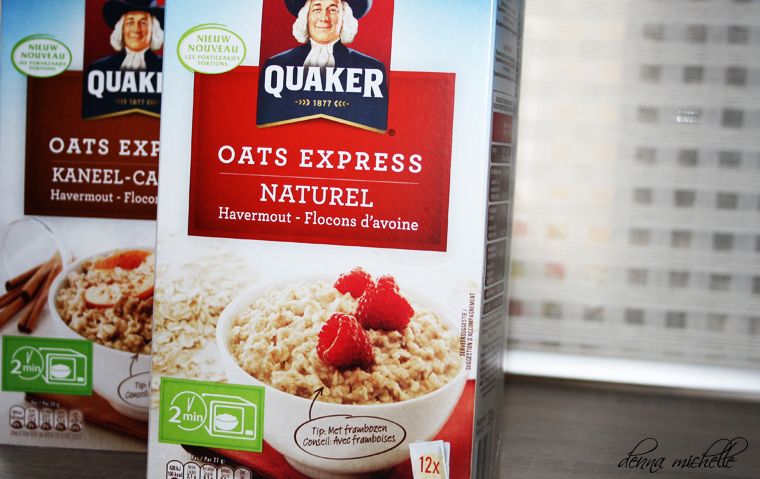 Why eat oats
High in fibers
Good amount of protein for grains
Reduces high cholesterol
Rich in minerals
Rich in vitamins
Filling
Great for variation
Gives enough energy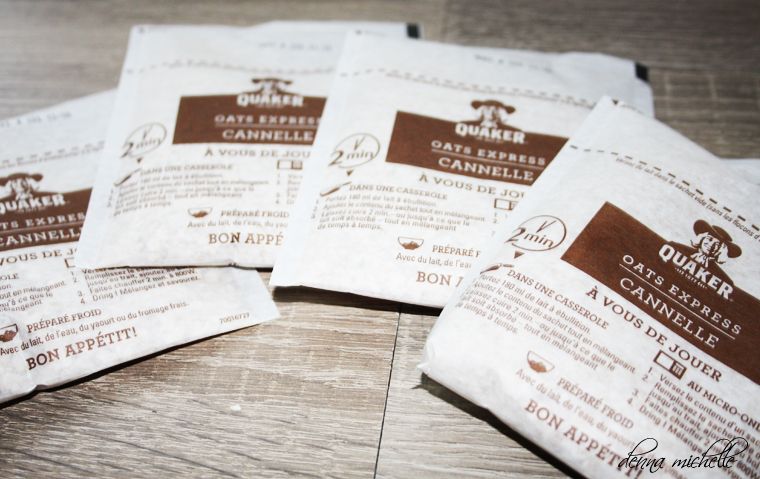 How to make it
You get those nifty portion packs, that are perfect for when you are in a hurry. You just open the package and toss the oats in a bowl. Then you fill up the empty package with milk and add that, it really cuts down making time because you do not need to weigh the oats and try to get the correct amount of milk. The oats and milk you heat up in the oven for 2 minutes on 800W. And in those two minutes you are done. But you then have the option to add things like
Fruit
Nuts
Extra grains
Chocolate
But also you do not need to limit yourself to milk. You can also make it with soy milk or yogurt.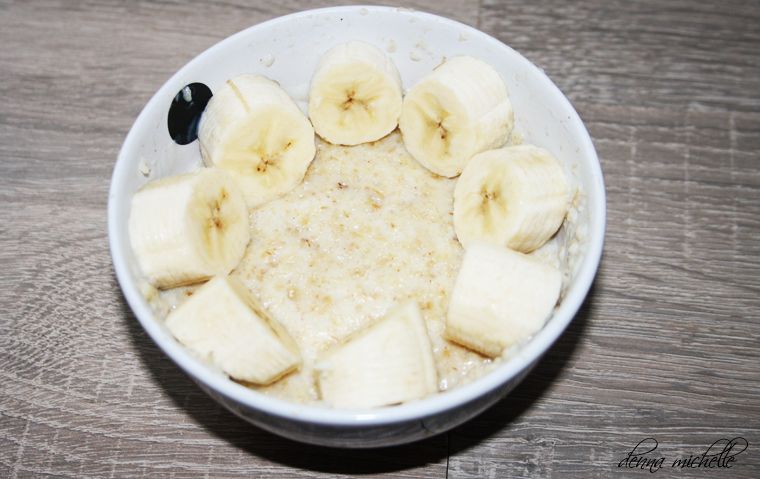 My favorite combinations
Above you can see one of my favorite combinations, It is the cinnamon version with milk and added banana slices. Very easy but so filling. I also really like the combination together.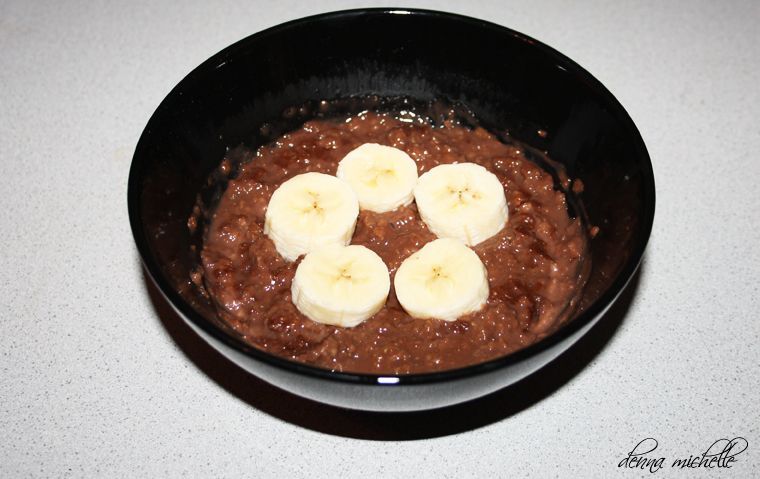 The above one might look a tad gross but it is amazing. I added Alpro Soy milk the chocolate variation and then I also added banana.
♥
Denna