February 2015
I decided to try a new concept with articles, I made a what is inside my make-up bag article. This is my make-up bag that is almost always in my schoolbag. It is not completely filled with my best and favorite products but it has everything that I need for a long day, but it is a collection of things that I had in there for some time now, I did not clean this out before taking pictures. What you see is what I had in it. Want to know what I carry with me?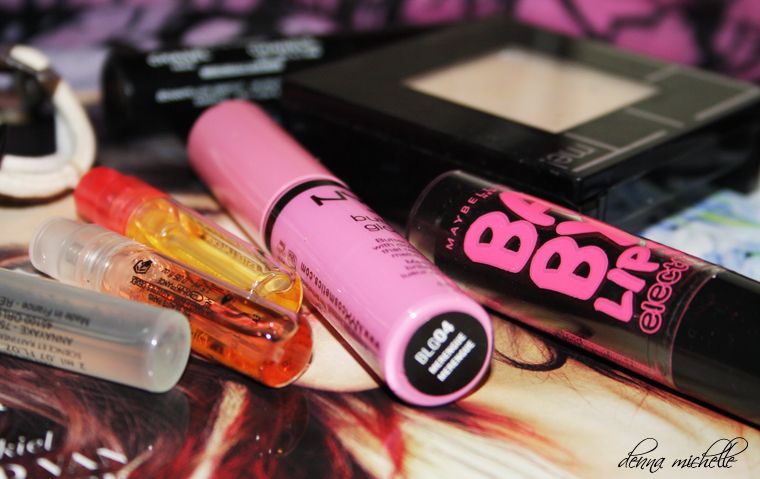 The inside of my bag rotates from time to time, at the moment nested into my l'officiel make-up bag is
3 elastics [two white and one brown]
2 hair clips [black and silver]
one small back clip
Maybelline fit me compact powder

105 natural ivory
Features a mirror and an applicator
Great for when you turn shiny

Maybelline Baby Lips

Line: Electro
Shade: Strike a rose

Sublime De Chanel Mascara mini sample.

Amazing brush
Great vollume
Love the small sample size

NYX Buttergloss

Shade: Merengue
Great color
Small size

Perfume samples

An'na Annayke
YSL Black opium
Estee Lauder Beautyfull

Catrice ink eyeliner
Kind of loving the fact that my make-up bag is not fully stuffed with make-up
I have enough for a long school day.
What is in your make-up bag?
♥
Denna