Max factor color x-pert waterproof eyeliner
Recently I bought myself a new eyeliner. To have a small real moment, I have to admit that I buy a lot of black eyeliners but most do not get on my blog because they are nothing special. But because I was really impressed by the Max Factor color x-pert waterproof eyeliner.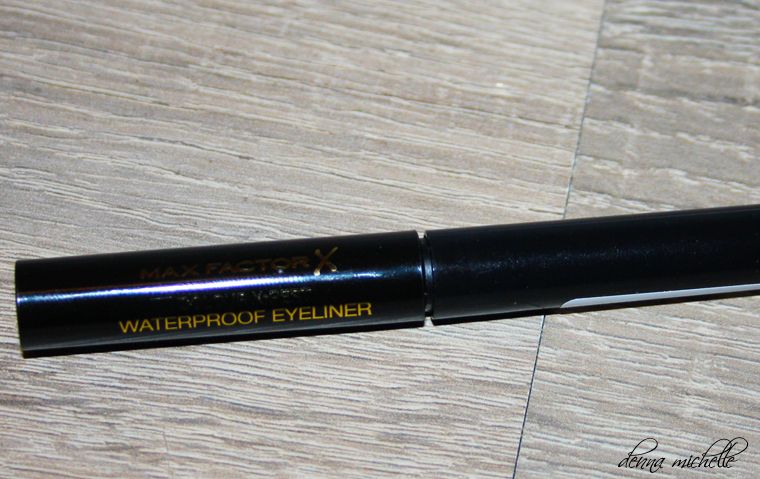 Waterproof!
For this eyeliner I payed €5.99 in Germany, in Holland where I live it is somewhere round €10.00 or that is the price that
Bol.com
is asking for the max factore x-pert eyeliner. On
boots
this product goes for £6.99. So depending where you live it variate in pricing. I personally think even the highest price is still very decent for this product, as I said before I am blown away by this one.
The name is deep black, and in honesty it really fits that name because it is a great shiny black eyeliner. With one swipe you get pure black and that is how I like my eyeliner. The felt tip is perfect for making a pretty wing, I can variate with this on thin lines, thicker lines and even flicks to make a smooth winged liner.
Also I picked the waterproof version and even with my make-up remover wipes I could not get this of. I had to grab a remover with oil and really work hard to get it off. And that is a plus for me, it tells me that it will survive a long day.
The one thing that I have to point out is that you need to wait a bit before opening your eyes after applying because it stays wet for a bit. But after a few seconds it stays perfectly on it's place without transfering.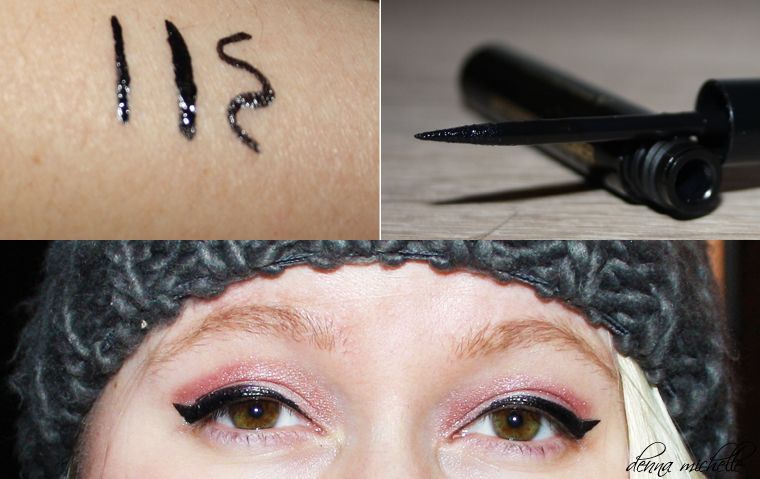 ♥
Denna