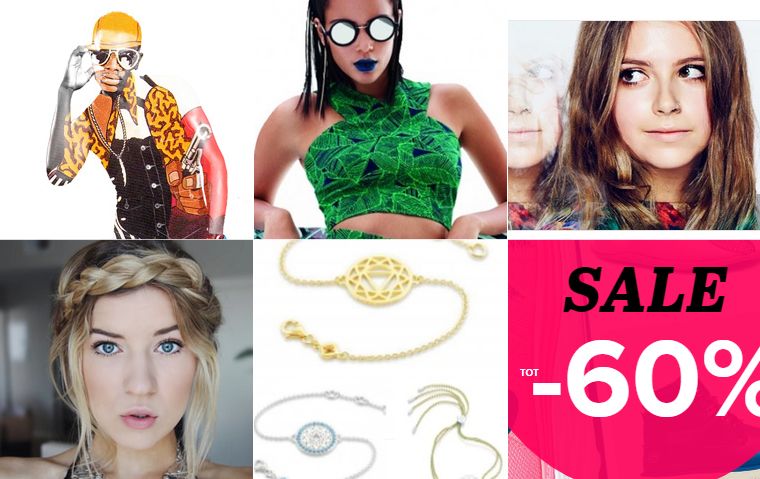 ♥ to share 02
Today a new kind of article, but a fun one. Love to share, or just
♥ to share
is an article that collects the best internet has to offer. Great discounts online that will make any online shopper happy. But also websites that you need to discover, especially on those boring days. Also what where my favorite quizzes and youtubers. And last but not least some music to tie it all together in a nice neat package full of media.
Sale
Pro-shoes
currently has up to 60% discount on sneakers.
zalando-lounge
currently has an even better discount then normal up to 85% discount
Bornprettystore
has 30% discount on nailstickers [and 10% extra with code DIB10]
Serenza
has up to 60% on schoes, including Jeffrey Cambell
Music
OMI - Cheeleader
is the newest song in my spotify playlist. It is a very catchy tune and I adore it
Websites
Eiland-Meisje
shared her favorites from Primark Spring-Summer collection
here.
And I love her picks, I would buy everything if I saw it in stores. (if I had the body for it)
Steal her style
has been a recent discovery, you can see what your favorite stars are wearing and 'steal' there style because the site gives you links to their clothing and accessories.
LivingaLie
showed us the inside of her sport bag, and I love taking a peek inside other people their bags. Also a very lovely blog.
Youtube
Meghan Rienks
is a youtuber that I recently started to follow, she is so fun to watch and brings a smile to my face every video. I found out about her when I saw
her whats in my bag
video and I am hooked.
I know is already far passed Christmas but I came across
sunbeamsjess
her 'what I got for Christmas' video and I love her style.
Quizes
What Major Award Should You Get?
I got: Oscar
You know you have a flair for the dramatic, so why not put it to work? You'd KILL on the big screen and working the red carpet would almost be too easy for you. Have those headshots ready.
♥
Denna