Recently I had a goal in life, I needed a new tangle teezer. I use my tangle teezer daily and I needed a spicy new clean brush. But when I chucked the brush into my basket my eye fell on the Invisibobble. Invisibobble, what a strange name for a product. Set into a clear plastic package were three invisibobbles. And me being an compulsive buyer of pretty packaged items decided to grab this, because it has the same clear package as my tangle teezer. Want to know more about this product? Also I tested this loads, I had so much fun with it.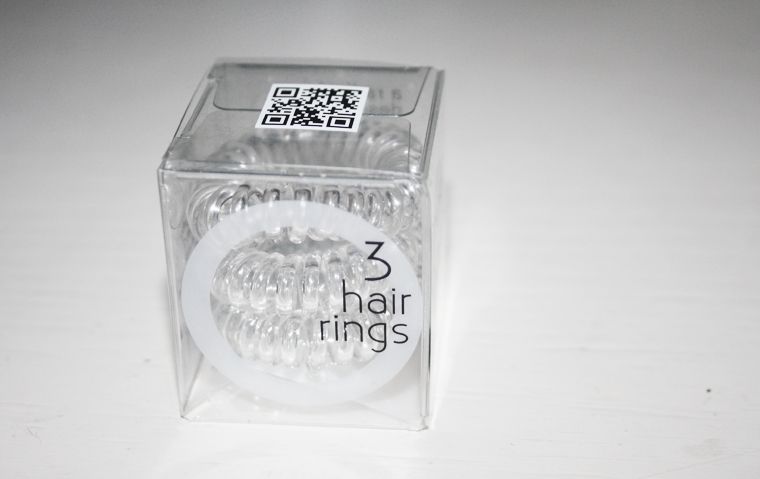 The invisibobble is a hair tie / hair elastic. And it costs between 4-5 euro for 3 pieces and that might be a bit expensive. Or so that was my initial reaction when I held them in the store. They had a few colors in the store if I am correct they had yellow, pink, clear and black. But I read online that they have many more colors. Because I wanted to use these for everyday I decided on clear.
The package makes some claims. This product is traceless, avoids headaches, no split ends, strong grip and for all hair types. All of these things sound great, but I decided to be a good little blogger and put this to the test. I tested the elastic for days, and I wrote it during the day and during the night. I also tried it on stick straight hair and curly hair. I even let them meet my extensions.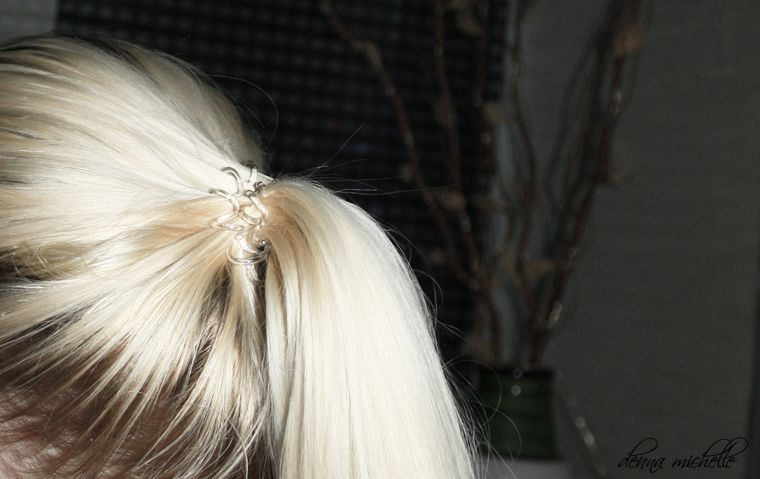 To start with the first claim, I personally feel they are the most traceless elastic that I ever used. When I have completely clean and stick straight hair and I wear my hair in a ponytail to bed I do see a slight bend in my hair, but this is
far less
than normal elastics do. The trick is that the invisibobble is shapes like a telephone cord and that it has uneven pressure on the hair and far less pressure than a normal hair tie would. Headaches was not something that I could test because I never get headaches from to tight hair.
Now I had fun testing the strong grip, yes I could wear it to a normal day and see if it would slip. But where is the fun in that? I wore this a whole day from the moment that I woke up, to school and I decided to test it with the ultimate test. I kept it in my hair during volleyball practice. Normally I would need to push up the tie back in my hair because it would slip out my hair, but this hairtie was strong. It kept in the same place even when my hair was whipping around, I was rolling on the floor and I ran like lightning. The invisible stayed in place all day. And I think that that is a great selling point, I would just re-buy them for this reason alone.
What I also noticed with these things is that hair does not tend to 'knot' around it. Sadly enough with normal elastics I tend to lose some hairs that get twisted round the elastic, with this my Invisibobble came out without any hairs. Also as you can see above, it almost goes back to the original shape.
The verdict
They are expensive with 4 - 5 euro for 3 pieces, but I personally think if you are into haircare and want the least damaging product for your hair. Or if you have hair that elastics tend slip out, this is the product for you.
Online you can buy these at:
Have you tried these invisibobbles before?
♥
Denna