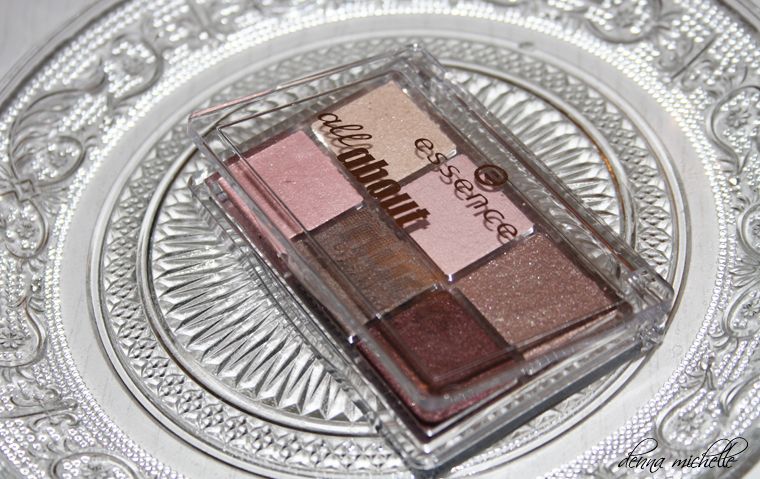 Going nude
I am not a nude eye shadow girl, I prefer purple's or reds or just gray tones. Browns and nudes where never my things but I am always trying to expend my range. Because I did not want to give a load of money for a palette like naked I went budget. I got All About Nude for only €3.59. For swatches and more, read more.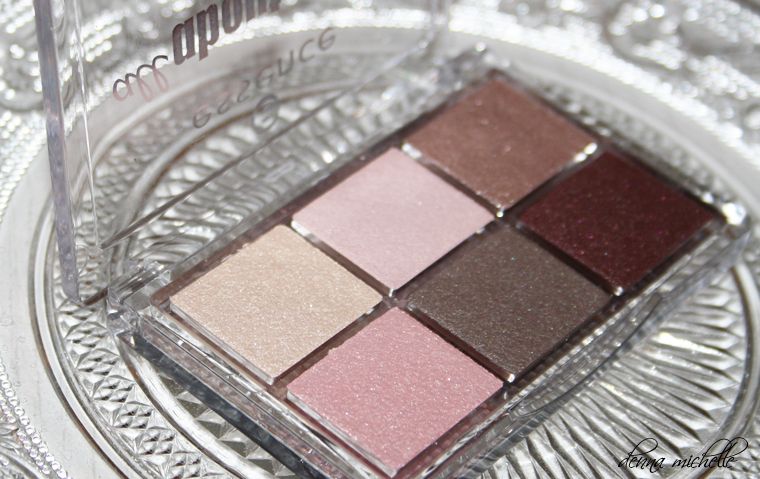 I really like the colors in these palette, they are not your typical nudes but range from pink to dark brown. I think these are stunning colors for the season, and paired with a bold lip I think it would be amazing.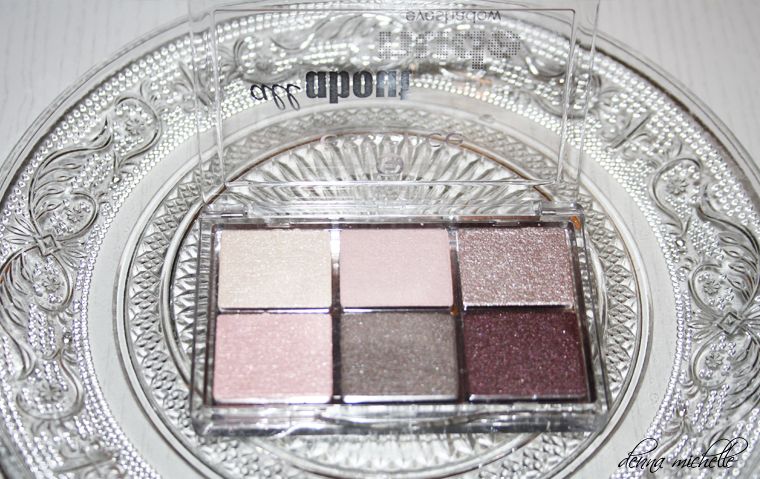 But I am not blown away by this eye shadow, the package looks really cute but the text fades a lot after using this a few times also I expected better quality eye shadows. Using the top row dry you can almost not see it. The two with decent pigment are the last two of the lower row but they also do not blow me away. Because I really wanted it to work I also tried these shadows wet and it does really bring out the pigment and because I used fixing spray to dampen my brush the staying power of these eye shadows also improved.
Top row
The top row I almost never use, it is a tad to light for my liking, I do really like the pink one dry and I am really sad that it somehow turns an other shade when wet.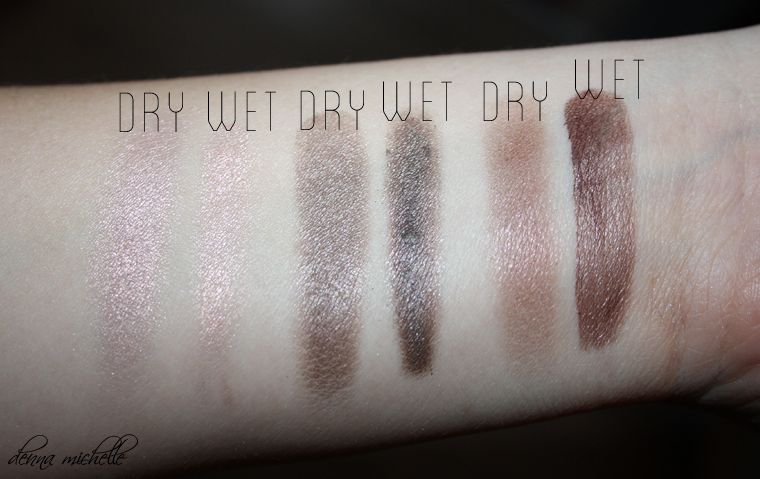 Bottom row
These three eye shadows are my favorite, I really love them wet and they really pop. Expecially this combination is perfect to make a brown smokey eye with.
Dry these are not that great, and I have to admit that using a 'wet brush' with it makes the palette look rather messed up and kind of icky. But I think for the cheap price this is a good palette when used with a damp brush.
What do you think?
♥
Denna