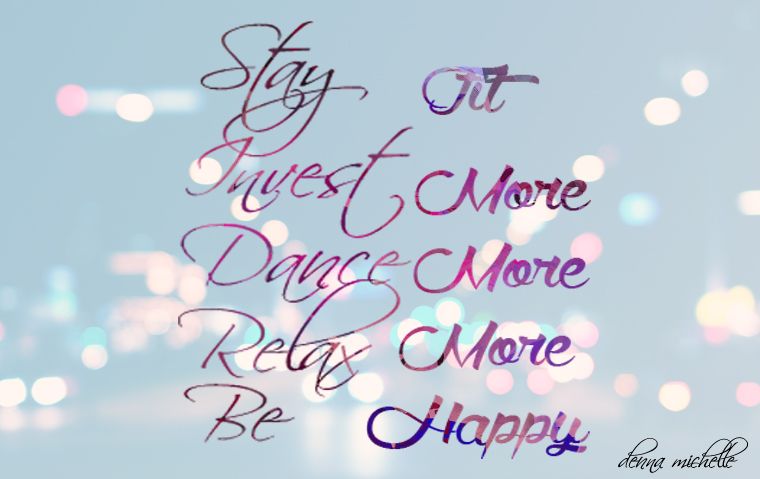 5 for 2015
For 2015 I decided to only pick 5 resolutions for the new year. I also made them into a little image that I might use as a background on my computer or phone.
Stay Fit
Many people pick 'lose weight' as resolution but to be honest, that has been my goal for years now. And I got a healthy fit life so for 2015 I want to keep going the same good way. With loads of healthy food and fun workouts.
Invest More
I have a lot of nice things, but I tend to go for the cheaper options. For 2015 I want to invest in some nicer quality things. A new watch is high on my wishlist. So I will save up more for 2015 and start investing.
Dance More
I can not dance, but I do like to dance. So for 2015 I will be dancing more especially Zumba.
Relax More
If people know me, they know I am a big ball of stress. I can go from no stress to stress in a second. So 2015 is going to be a happy relax year.
Be Happy
I think happiness should be on everybody their resolution list. We all deserve to be happy.
What is your resolution?
Denna