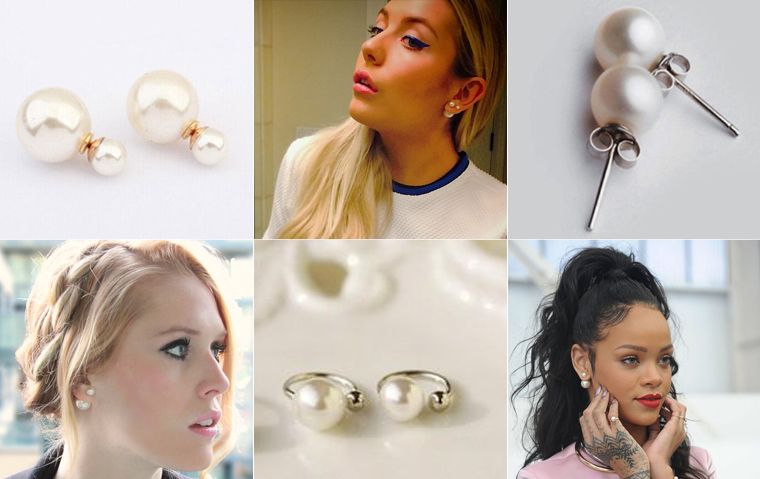 Modern twist on a classic
Recently I spotted the most cute combination with Dior tribal earrings, and to be honest I never really liked those Dior earrings but the moment that I saw that combination the wheels started to turn. The image I am talking about it the one in the middle.
Consciencecoupable
styled these earrings with an other pair of pearls and I really liked that look. Also
the weekendfashionblog
posted an amazing picture of her wearing the earrings paired with a cute braided hairstyle. And last but not least
Rihanna
rocked these earrings with a cute hairstyle. The Dior tribal earrings currently retail for €280 what is a tad out of my reach. I decided that I want a cute stacked look with
these inspired dior tribal earrings
,
these tiny pearl studs
and
these pearl earcuffs
. The inspired earrings are $0.99, the studs where $0.84 and two cuffs where $0.84. The whole set was $2.71 what is round 2 euro.
I was always set on the idea that pearls where for old ladies, and even with my 25 years. I felt a tad young for it. But now I am sold on these pearls.
What do you guys think about these earrings, to much or just enough?
Lots of love,
Denna