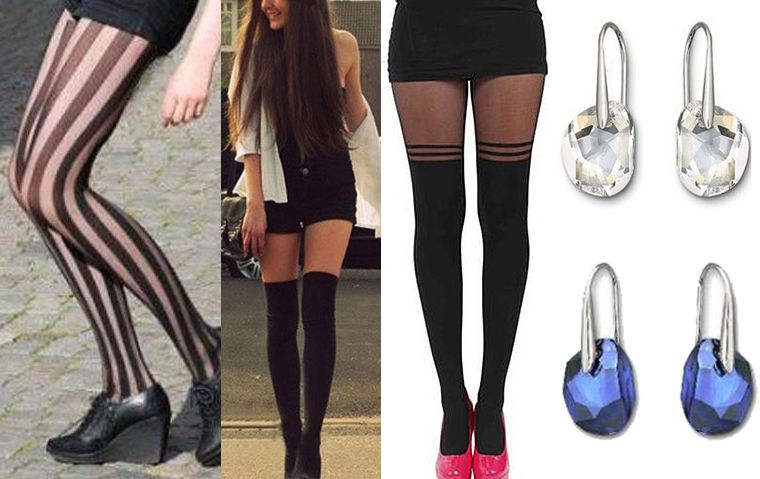 Tights and earrings 
Recently I updated some wishlist items to basked items, I bought 5 items and I am really wishing the mailman would deliver it. I picked three tights and two pair of earrings. All where very cheap and I think these are great for a lot of outfits. The first pair of tights might not be everybody there cup of tea, 
The striped panty, is $1.39
 and I would rock this during the holidays. The next two pair of tights are very similar
the first pair is $1.66
 and t
he second is $2.66
. I especially like the pair with the two stripes above it, they look very sporty. And the last thing I added to my basked are these 
Swarovski look-a-like earrings in blue and white
 they are $1.61 a piece. I ordered the white pair for myself and the blue pair as a gift for my mom. I can see these being great little gifts for friends.
What is your favorite from my basket?