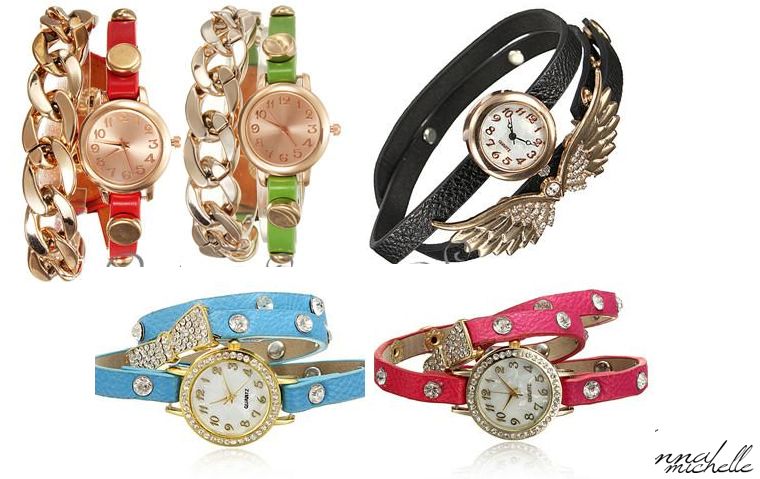 Slightly unique versions
School means wearing a watch for me, it is slightly frowned upon with my education if you use your phone to check the time when having a conversation. Often there are few people with watches and they lend them out when people need to practice their conversation skills. But yeah, it motivated me to search for a nice shiny new watch for myself, something that is slightly more unique then normal watches..because I have those. I picked out three styles of watches are that slightly similar but are different. Also these come in many different colors. Most have black, brown, white, red, green and blue.
Where to get the watches - price - color
Bow watch
  -  $3.21 or €2.43 -  black, white, blue, coffee and red
Chain watch
 - $2.98  or €2.26 -  white, black,blue, green and red
Winged watch
 - $3.06 or €2.32 - blackm brown, green and white.
I am a big fan of the chain watch myself. I am debating between red and blue.