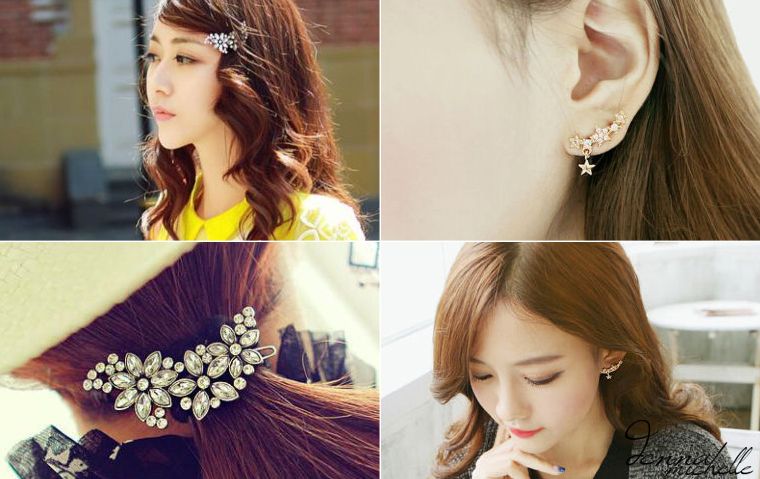 Hair clip and star cluster earrings
Recently I decided to order two things from eBay, and because they are low priced at the moment I decided to share them as soon as possible with you all before they go up in price. I have been recently experimenting with my hair to go for a more 'toned down' look. My eye fell on the clip on the left of the pictures, the cluster of flowers and loose gems. It looks really classy yet suited for everyday wear. I can see this clip being worn with a ponytail, up-do or with loose curls.  The only thing I am debating on is if this shows up on my white hair but that is something I will find out when I receive this item. If it does not show up, I might use this in a DIY. Then we have the left item, it is a cluster of stars with one dangle star. I am a big fan of these earrings because they look more expensive then they are. I am pretty sure I will get a lot of wear out of these so I can not wait. 
As I said, I ordered both items. If you want a review from the earrings or the hairclip do leave a comment down bellow!
x Denna