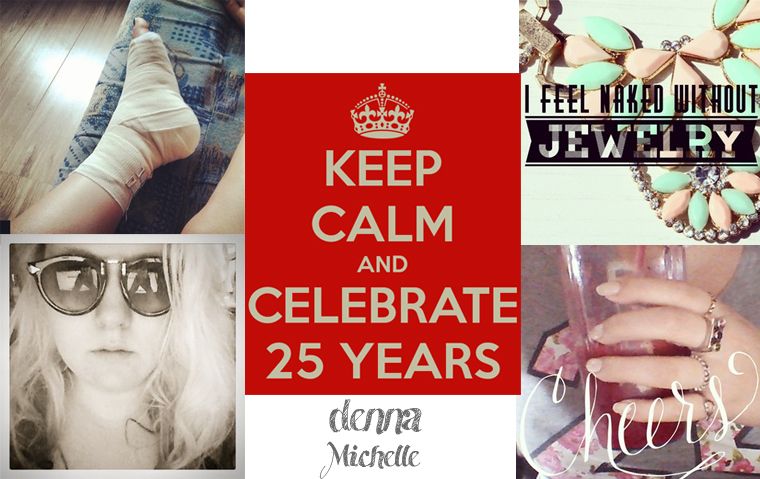 Not a lucky birthday girl
Today is my birthday! And I wanted to write a little article about it, above you can see a variation of pictures...some might be strange to have in a birthday article. As you might have guessed from the above image, it is my 25th birthday! Or as I put it, halfway the 50, just a few more years to go! I do hope to celebrate in warm weather, so I can wear my pretty sunglasses and messy hair. Bellow that picture of me you see my 'sexy' foot. I sprained my ankle on the last day of school, so it sucks having to go round with crutches on your birthday. I also posted my new necklace, I plan on orientating my birthday outfit round that and last but not least a smoothie, because I did not take a picture of my birthday cake yet. But I do know that my birthday cake will be white chocolate with strawberries, does that sound or amazing or amazing? So on my birthday I will be hopping round my house and I am planning to celebrate on vacation in a week.
Also because it is my birthday, today you can spam your blog in the comments and I will check them out today or tomorrow!
Have a beautiful day,
Denna