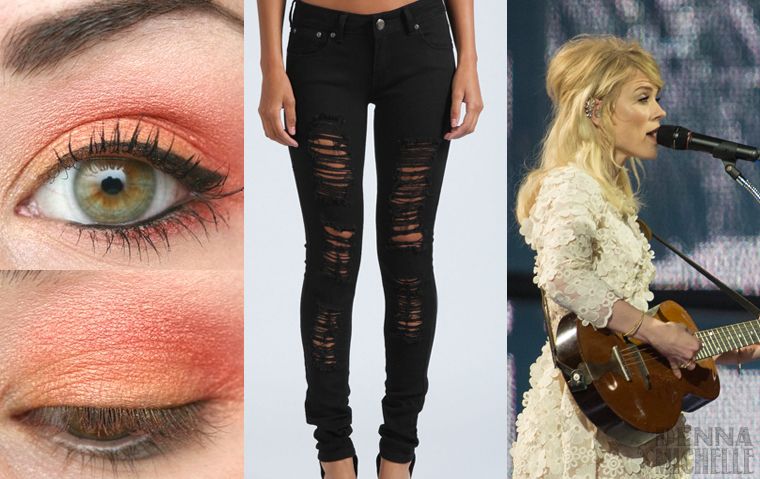 Wear- Need - Watch
I have been obsessed with wearing peach eye shadow for this season. It looks amazing with my eyecolor and it is very light and classy. I think especially when you are wearing a black eyeliner you can come of harsher and for school I tend to try to keep my make-up more soft. I also have a beautiful pigmented eye shadow in peach, a review will follow soon. Also both looks are from 
here
On my
need
list is a pair of ripped jeans, I am planning on DIY these jeans or at least something similar. Recently I got a lot of tips on how to rip up jeans and I am going to try these out. I am not sure yet till what extend I want to rip the jeans. I personally prefer rips all over but it can be that once I start I feel like doing more or less. But I do know that I really want some ripped jeans and perhaps sew lace in the holes to give it some more texture. Also I am planning to make a few pants more skinny seeing I really hate how much my pants started to sag and be to loose round my legs. 
Watch is a easy one, yesterday I
watched
eurovision. I was really over the moon that two of my three favorites ended high. They actually became first and second. As Dutch person I was rooting for my own country, the song was decent. I really loved Ilse's dress. Then also I adored Austria, hands down a favorite and I was so happy that she won! The one that ended lower then expected as Iceland, the song was catchy and the performance amazing. Who was your favorite, leave it down below in the comments.