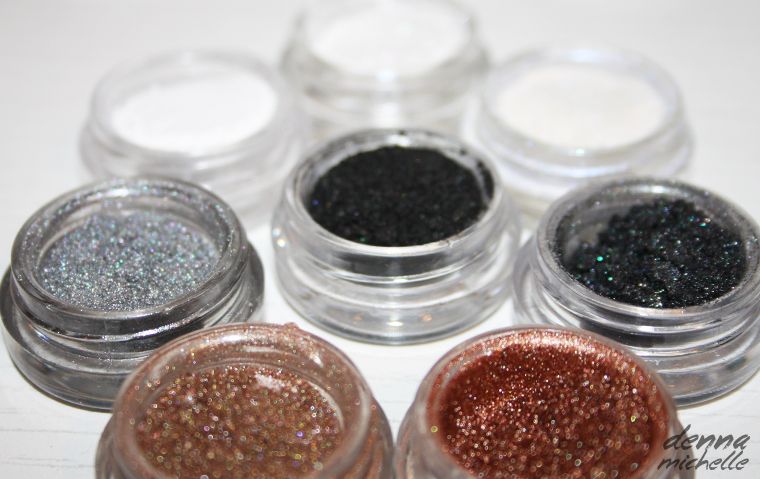 Brown, Black, Gray and White
To give a small recap of this last article I wrote about these pigments twice before, I got these from eBay, to be correct I got them from 
this seller here.
 I can say that the packaging is really great, it traveled from Chine to Holland without breaking a single pigment. I got 60 pigments, 30 where glitter based and 30 normal shades. But you can also get only glitters 
at this listing here
. I decided to swatch these after dipping my brush in some water because the color comes out better that way and it is easier to apply. I also listed the numbers of the colors on the image.