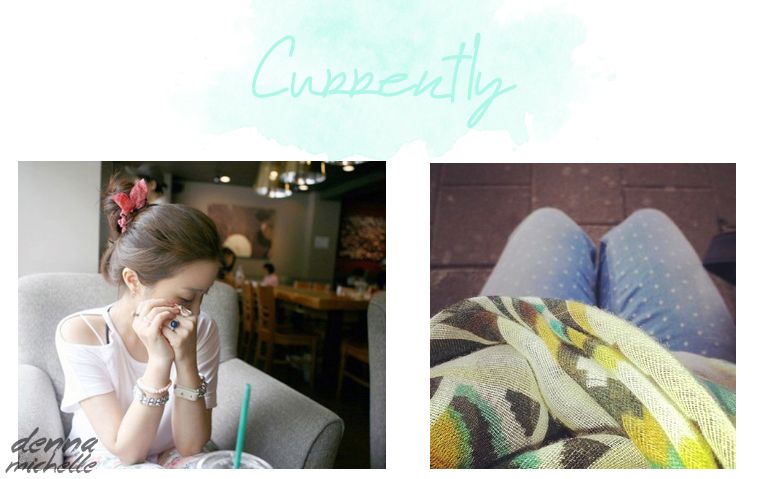 Saw 
Heart of Dixie,  I just finished the first season in a few days and I am going strong to watch all the seasons.
Also I watched my favorite korean show, running man! It is amazing and if you ever get the chance I would really watch it!
Read 
Not a lot 
actually
, I went trough some blogs but mostly I read topics on a forum. I also read some really interesting articles about Raspberry Ketone and Green coffee beans. It is a subject that really interests me.
Listened 
Drop it low - Zumba
Did
Worked on some reports for school, loads of fun....
Ate
Some 
bourbon
 vanilla 
ice cream
. My favorite! 
Drank
Water
Had luck with
Nothing 
actually
, it was not a bad week but I had luck with nothing. 
Annoyed At
People who think they know everything and give stupid advice and when you call them out they act all 
but-hurt
 and suddenly toss 
themselves
 in the 
victim
position
. I think those people are far to dramatic and only think about 
themselves
. 
Bough
t
A large set of eyeshadow, I really need to swatch it and show it off on my blog. It is a really great budget product.
Also I got 10 pieces of hair ties with bunny ears. It sounds strange but it is really cute and perfect for summer with a bun!
Wished
For a miracle
Clicked
Asos.com because I need a new vest. I really want a lovely black one that is draped but I can not find it.
Laughed A

t
De Lama's they are so funny and great, do note that it is all in Dutch.