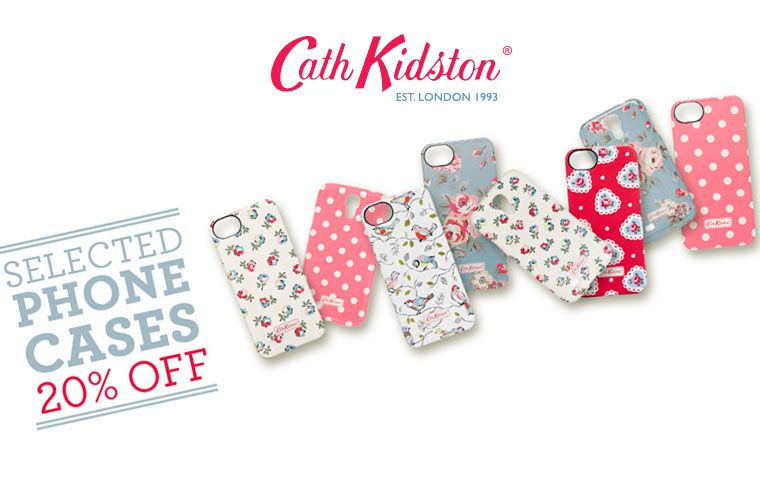 20% off phone cases
Cath Kidston is a brand that I love to see, I can spend hours looking at the site 
here.
 Recently I noticed how they also deliver worldwide. That means that I need to make a wishlist with stuff I want to order. There is so much to pick from but 
accessories
 and 
home
 have to be my favorite categories. But that is not what this blogpost is about, you might have noticed that the above image says "Phone cases, 20% off" and I wanted to share this sale with you guys because these lovely and girly phone cases are currently very nicely priced.
You can view the phone cases here
 and you can also click read more for all the phone cases that are currently on sale.