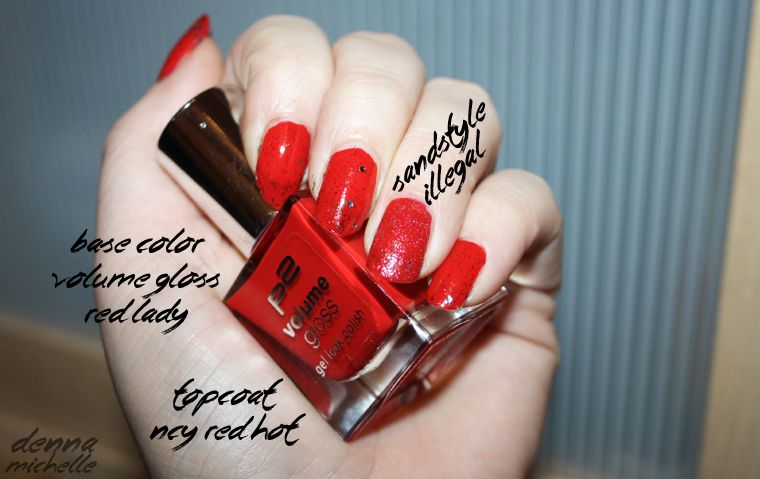 Stacking up on some red
Somehow the picture does not show the greatness of the glitter mess that was my nails. I bought a new polish called P2 Volume Gloss, a brand that I really recommend seeing it is cheap and lovely. 
It comes in a load of shades
 and gives a gell look for only €1.95. I tried to spice it up with NYC red hot glitter topcoat and on my ring finger I have P2 sandstyle in illegal.