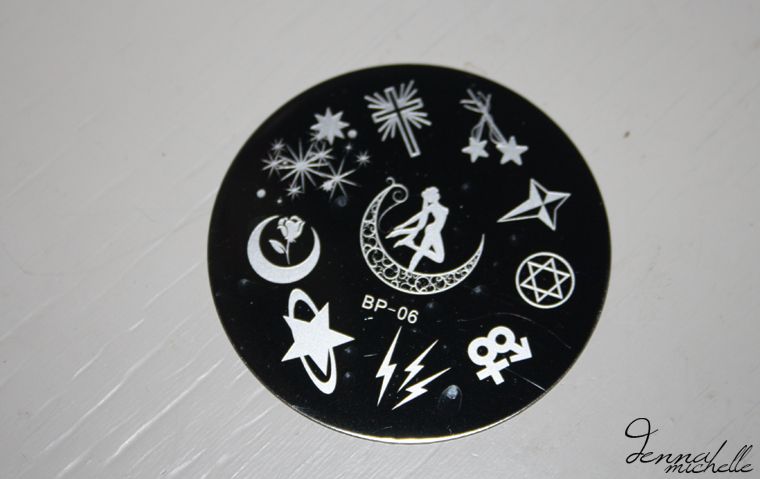 Moon Pride
Let me take a second to rave about how much I adore Sailor Moon, it is a series that I watched when O was really young. My sister and I would watch it in German, while us little kids could not understand German. Recently Sailor Moon started over with new animations and the storyline from the manga and I am currently following it. But that is all beside the point, today I wanted to show you the
Sailor Moon stamping plate
from
BornPrettyStore
. It is a stunning plate with Sailor moon ,wands, stars, thunder and more. I am in love!
I tried to keep it very girly with red/pink polish for stamping and a light blue/silver base. I was really inspired by the stars so I decided to use the stars and wands topped with stars and of coarse Sailor Moon had to be on it. I am pleasantly surprised by how great sailor moon turned out, she has a lot of small details and thin lines same goes for the wand. And they transfer perfectly. I also like how great the pointy tips of the stars turned out.
I can also see a great black and yellow combination with the lightning bolts but sadly enough I do not own yellow nail polish. Also I can see the stars being used in a galaxy inspired manicure. Also it is amazing for Christmas. So I really recommend the
Sailor Moon stamping plate
I do think this is a plate with endless possibilities and it is only $2.99. Also with the code DIB10 you can get a 10% discount.
Lots of love,
Denna