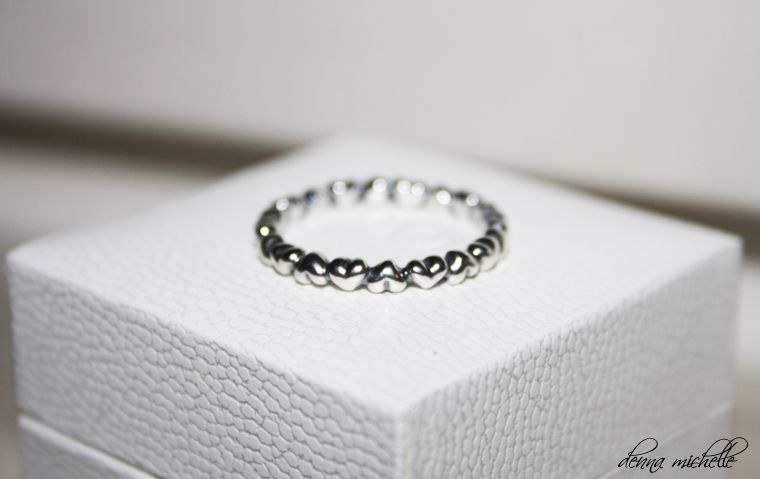 From Pandora!
Today I wanted to show you lovely people what I bought my mom for Christmas. Last year she got a Pandora bracelet and some heart shaped charms. My dad, sister and me decided to keep the heart theme going strong for my mom because she is so lovely. Today I am going to show you what my sister and I bought for my mom.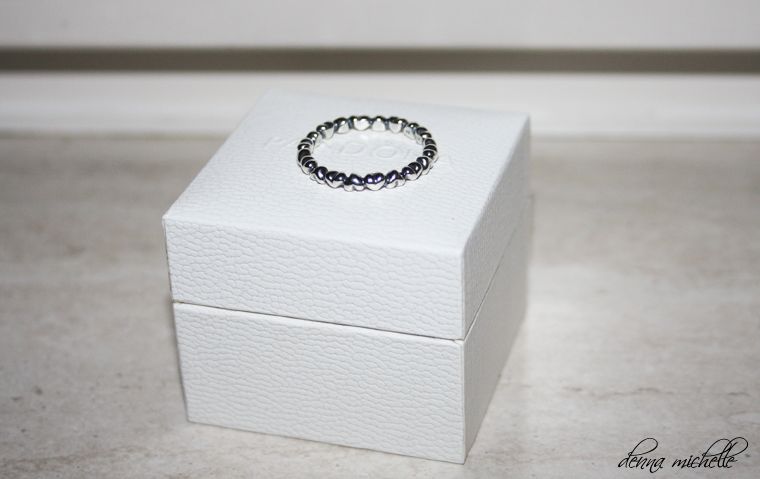 We kept with heart theme and added in some Pandora to it. My mom was expecting a charm for her bracelet but my dad was already doing that so I decided to go for a ring and really take her by surprise. My mom has a load of rings so I went for a stacking ring. Also my mom really dislikes rings that have big, have things sticking out or do not sit perfectly. So I went for a smooth ring without a lot of things, but just plain old a band full of hearts.
The ring is rather small, like expected from Pandora stacking rings. These rings are made to stack with three or four rings to create your own cluster of rings that you can mix and match. Also the fun thing is that you can buy a ring every time and really have a collection that fits every occasion. Also the rings are really good quality, they do not bend or break. The silver is timeless and there is no fear that these will turn ugly. I personally think these are really something that you can give to every generation and keep in the family for years and years.
Also for a 'brand' I think Pandora does not overprice their silver pieces. Their silver is really decent priced and I think it is very similar what you pay for any other silver ring of that quality. I personally think the gold pieces are a tad overpriced but if you like silver Pandora is really the brand for you.
I like that this ring is a cluster full of hearts but you only notice when you look at it.
What I do want to note is that this ring came in a small single Pandora box while my tiara ring and star ring both came in bigger boxes. It is not a deal breaker because I also think the small boxes are really cute.
You can buy this ring here from the pandora store
and it is priced at €49
What would you like the get this ring or do you like other pieces from Pandora more?
Have a lovely day, Denna