Grand Cru
Recently I got a giftcard for ici paris, a dutch store with make-up and perfume. I decided to get a product from Bourjois because I adore the brand and I am a sucker for lip products. I mostly own lipsticks but I also like these non glossy lipsticks with a wand. I already have a nude from bourjois that I still need to take pictures off, so I went for Grand Cru a dark red shade. or should I say, it looks like a dark red shade.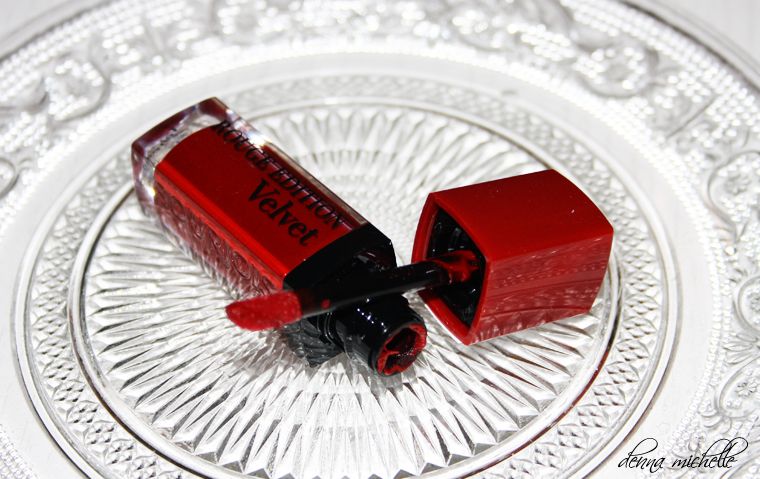 The rouge edition line has 9 shades from bright pink to nude.There are two red shade, grand cru and personne rouge. Grand cru is more dark and personne rouge is more bright. I went for Grand Cru but the other red is also on my wishlist, same goes actually for all the colors from this line. They are amazing!
I payed €14.00 for this, some people think it is expensive and some think it is cheap. I think it is just worth the price, this has so much staying power and pigment that it is worth the price. You get 6.7 ml of product. The size of this product is that of a normal lipstick.
Above you can see that it is actually not that dark as expected. It is a bright red that looks slightly pink to me. I think it is a lovely product to wear daily on you lips because it is matte meaning it is more wearable. Also this has amazing staying power, meaning this will be the product that I will rock during parties.
I am a big fan of this product, what do you think about the shade? Is it to red?
Lots of love & Happy Hollidays,
Denna