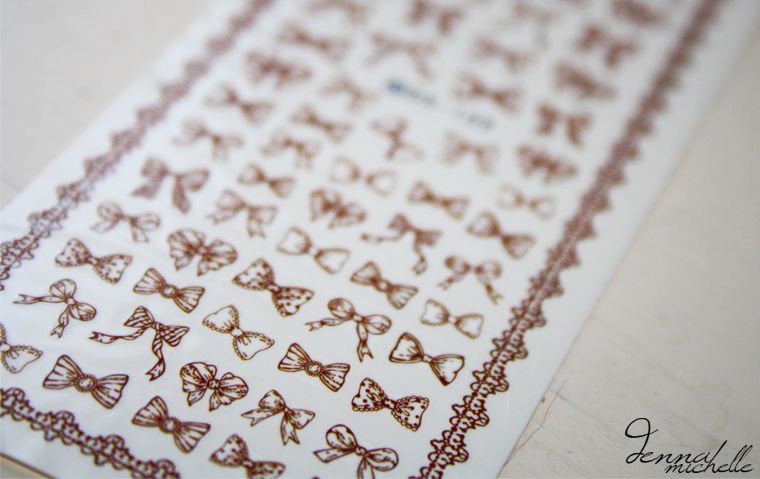 In bow and lace
Nailart is amazing to have on your nails but intricate designs normally take loads of time. And sadly enough I do not always have time to do special things. But I do like to make it look like I spend ages on it without spending loads of time. Water decals are easy, fast and look amazing. So I tend to have a little collection in my nail polish drawer ready to use when I want something special. And recently I added a lot of bows to my collection, these water decals from
born pretty store
are sweet and cute. Today I am going to show you how cute they look.
I got
these
decals in dark red, but they also come in black. Next to the bows they also have
parsley and crosses
and a lot more.
Just ordering one piece of these can last you for a long time because one sheet has a lot of different bows you can use. You just cut out the ones you want and add them to your nails. And you can keep the rest for an other day also round the bows there is a border with a lace pattern that you can add for some extra shazam.
Using it is very easy:
1. Paint the background color on the fingernails and wait for it to dry
2. Remove the film of product,cut out the bow you want and plunge it into water 10-20 seconds.
3. Moisten the fingernails, stick the patter in position
4. Let it dry
5. Add a topcoat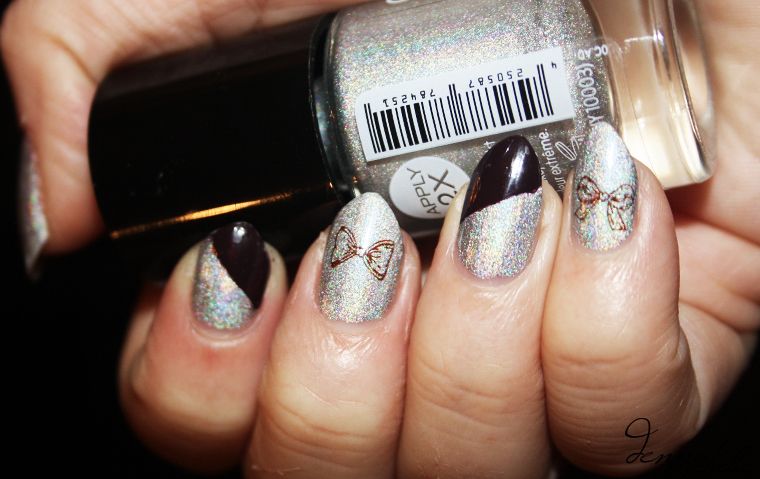 I decided to use two bows with a holographic nail polish from catrice and a vino tinto also from catrice. I love how these bows apply, they look very detailed and add really something to your nails. Also they apply perfectly every time.
Also they are currently on sale from €2.31 to €1.62
here
What do you think of this decal? Also you can get 10% off with the code DIB10
Denna