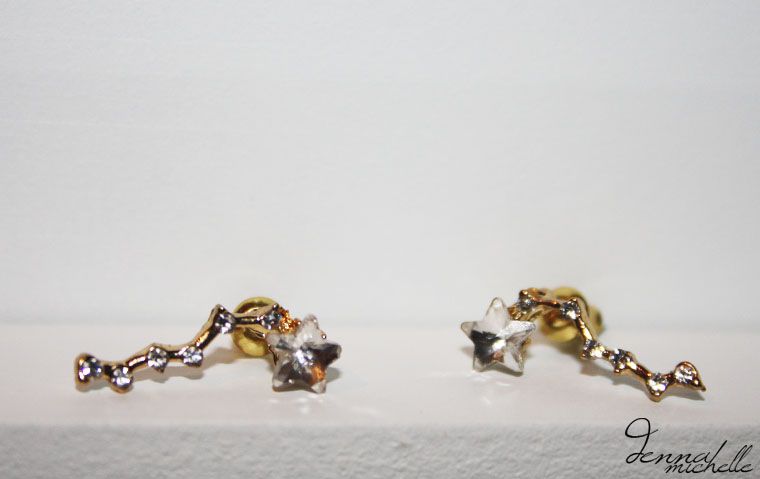 From eBay
It is not a secret that I like jewelry that is shaped like stars, I think it is kind of pretty. Especially earrings in a star-shape is something that I love. I have a nice little gold star stud, but I wanted something more galaxy. So as a pure eBay addict I went online in my search. It was actually very easy to find a pair that I love, with a few clicks I ordered it. And so fueled an other long wait for my eBay package. After waiting for weeks in front of the door, today the package finally arrived. And it luckily arrived in one piece. I payed 2 dollar for these unique earrings, so read more for more pictures and information.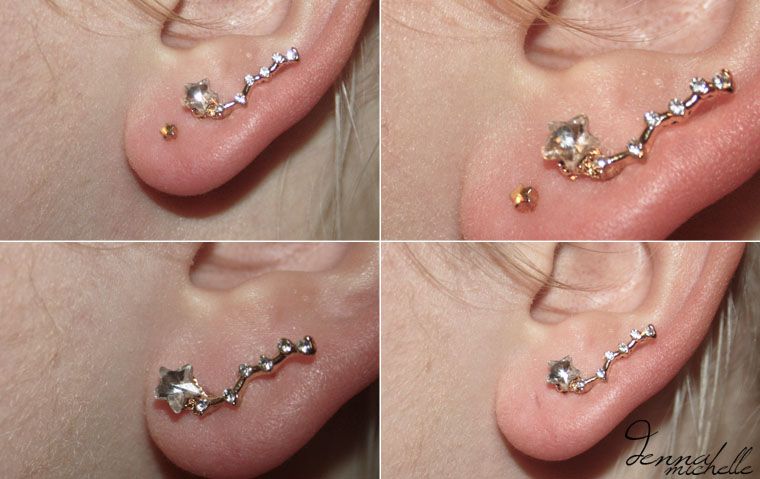 Fly me to the moon
I got my earrings from
this seller
and it took exactly two weeks to go from China to the Netherlands. There are a few things that I want to point out, first thing is that each earring goes their own direction making it perfect to wear as intended. Some sellers send you twice the exact same earring but this one is mirrored. A big "fuck yeah!" when I noticed that. An other thing is how dainty this is, when looking online you can only guess how big they are but they are small and dainty. I have to say that pictures do not do these justice, they look far more awesome in real life. I am planning to wear these with an other pair of earrings making it a galaxy kind of look.
What do you think? Love or hate?
Denna